NEWS........
2/20/2023: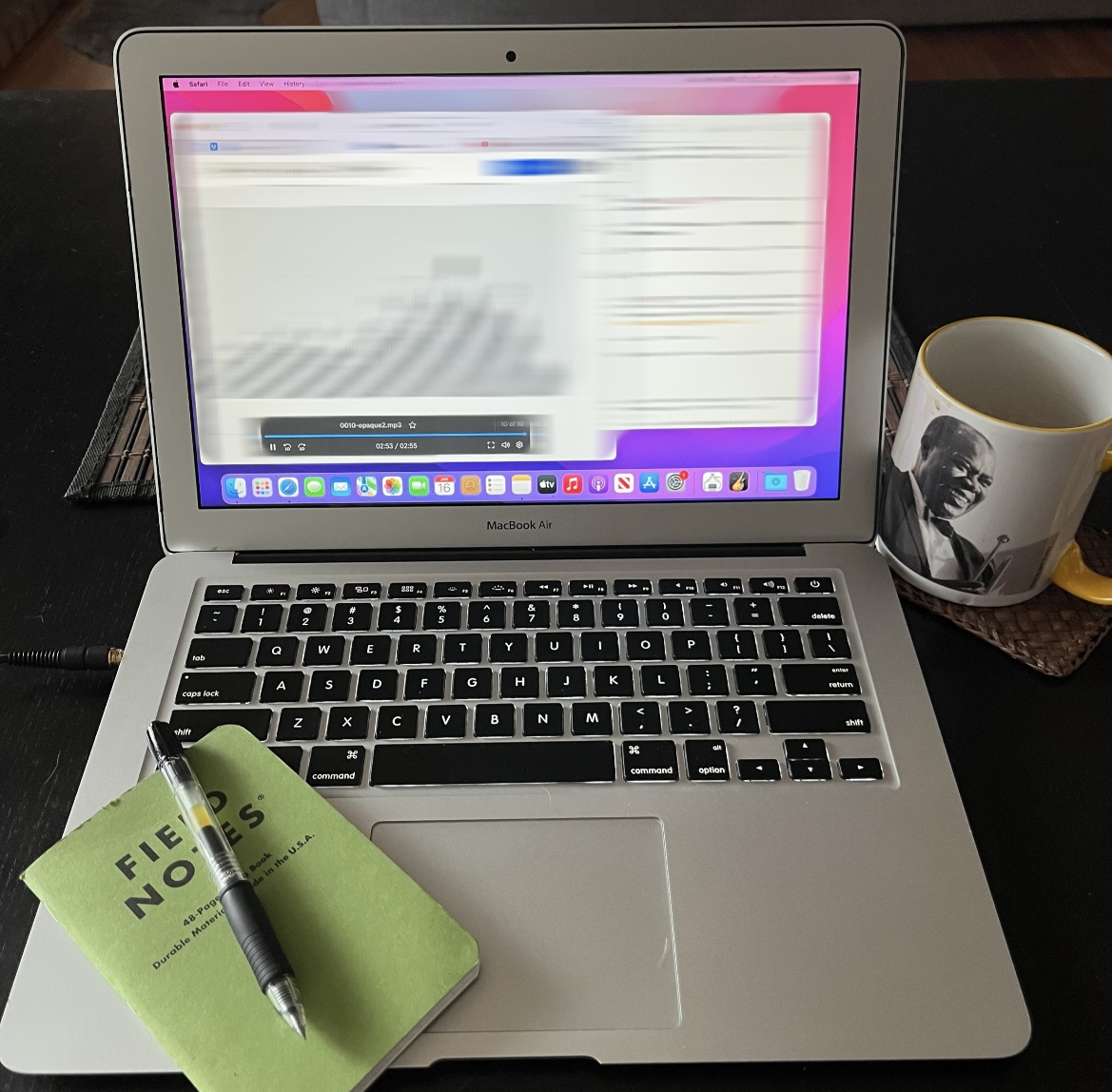 Hello, 2023! Happy New Year! Wow, time goes by so fast! Things have been quiet, but things are still in progress! Mixes of our new album are continuing; as you can imagine, ten songs take some time to put together and get them to sound the way we envision. In the meantime, we have been taking the opportunity to travel and sticker bomb places like London, Amsterdam, and New York. If all goes well, we are even plotting a mini tour overseas in Helsinki, Finland, BUT that will take a lot of luck, so fingers crossed that we can make it happen!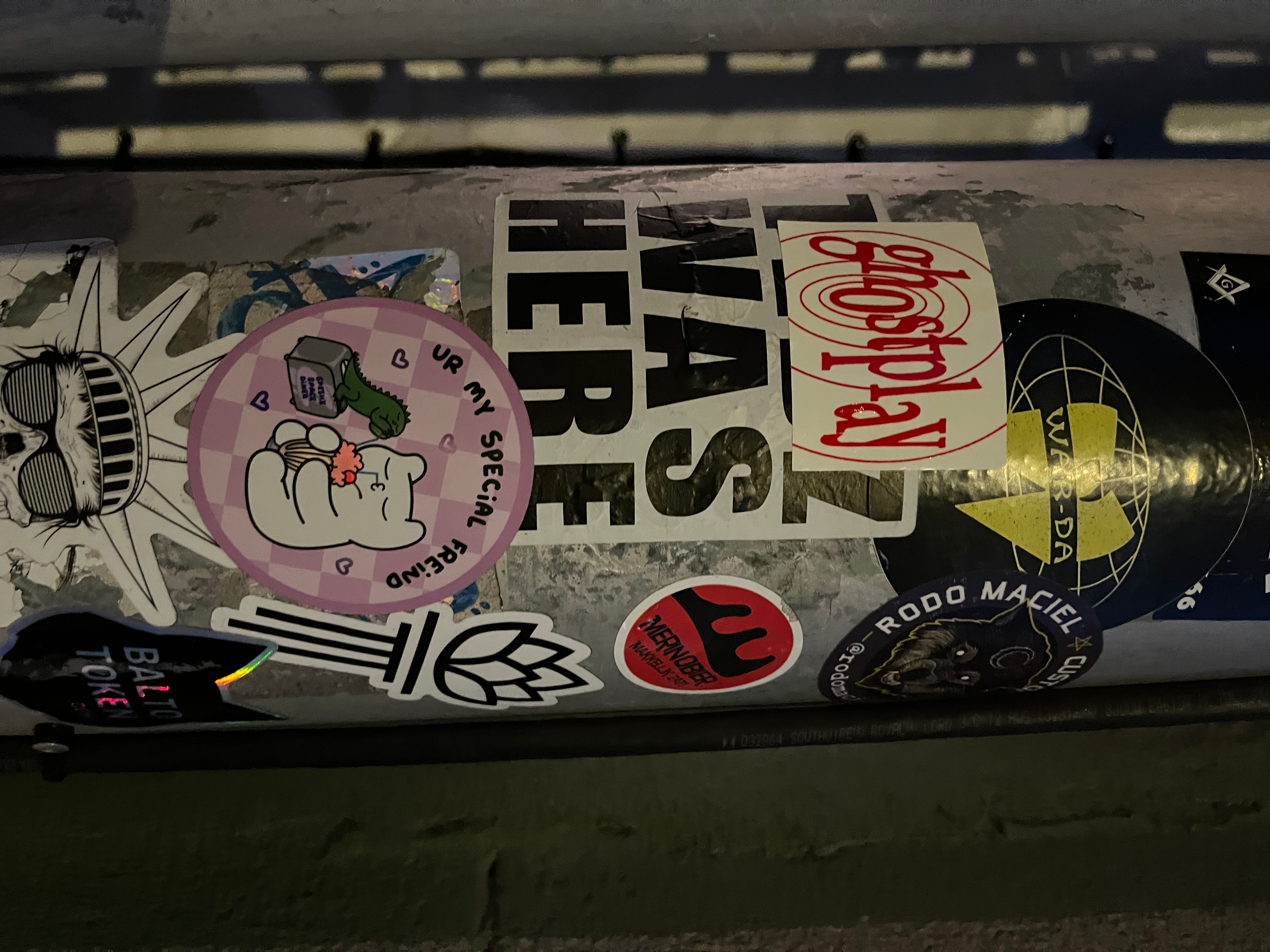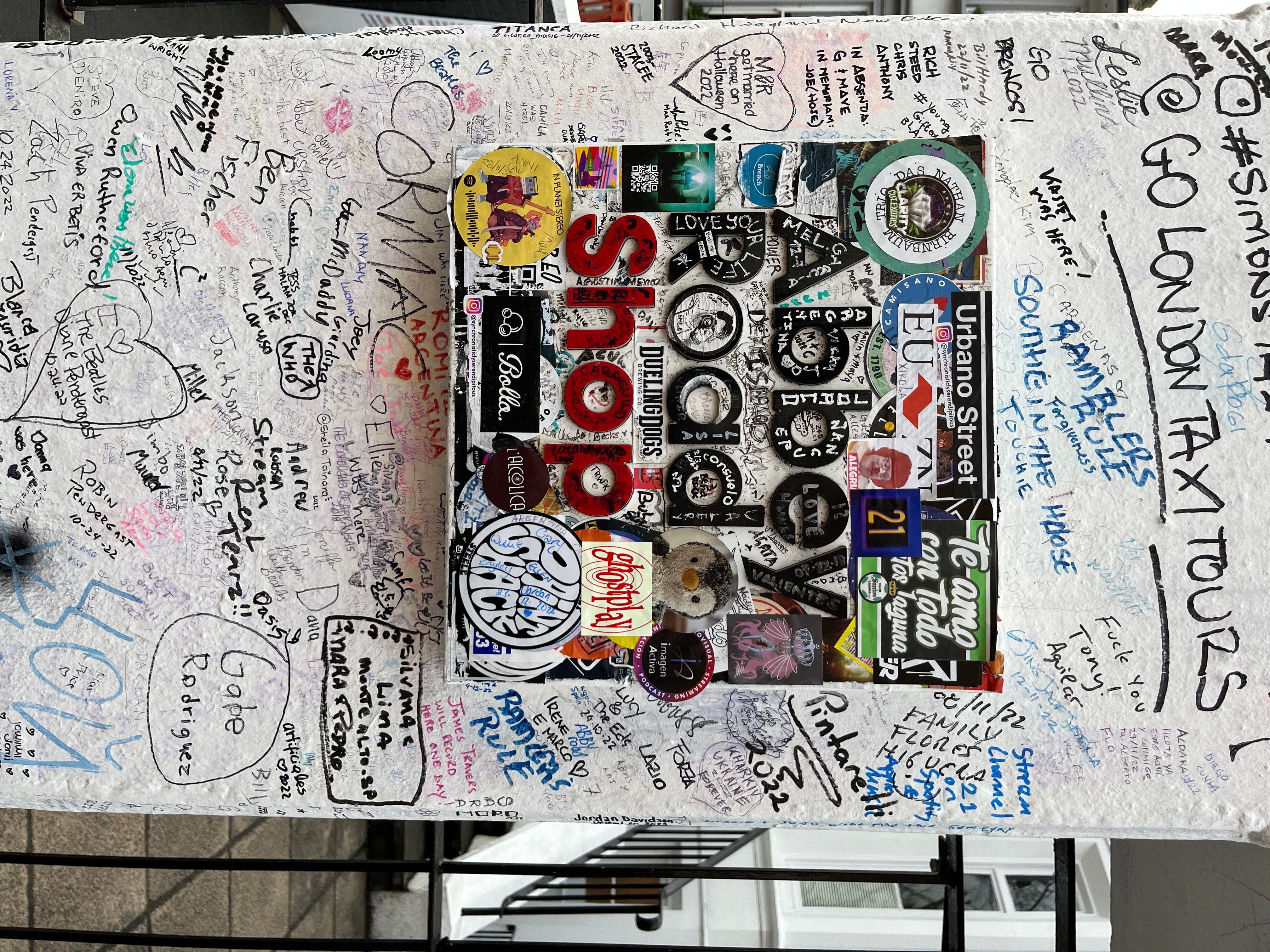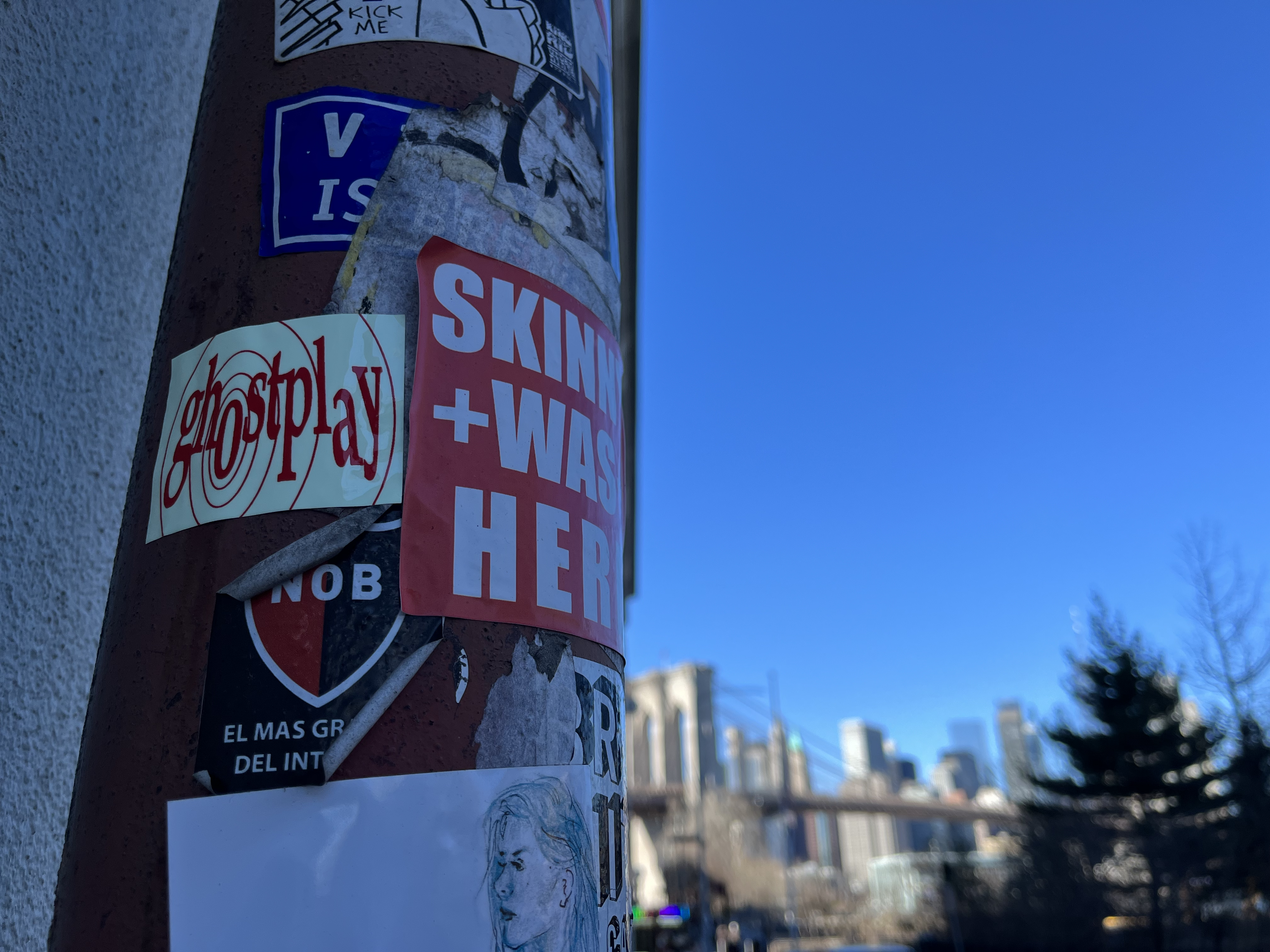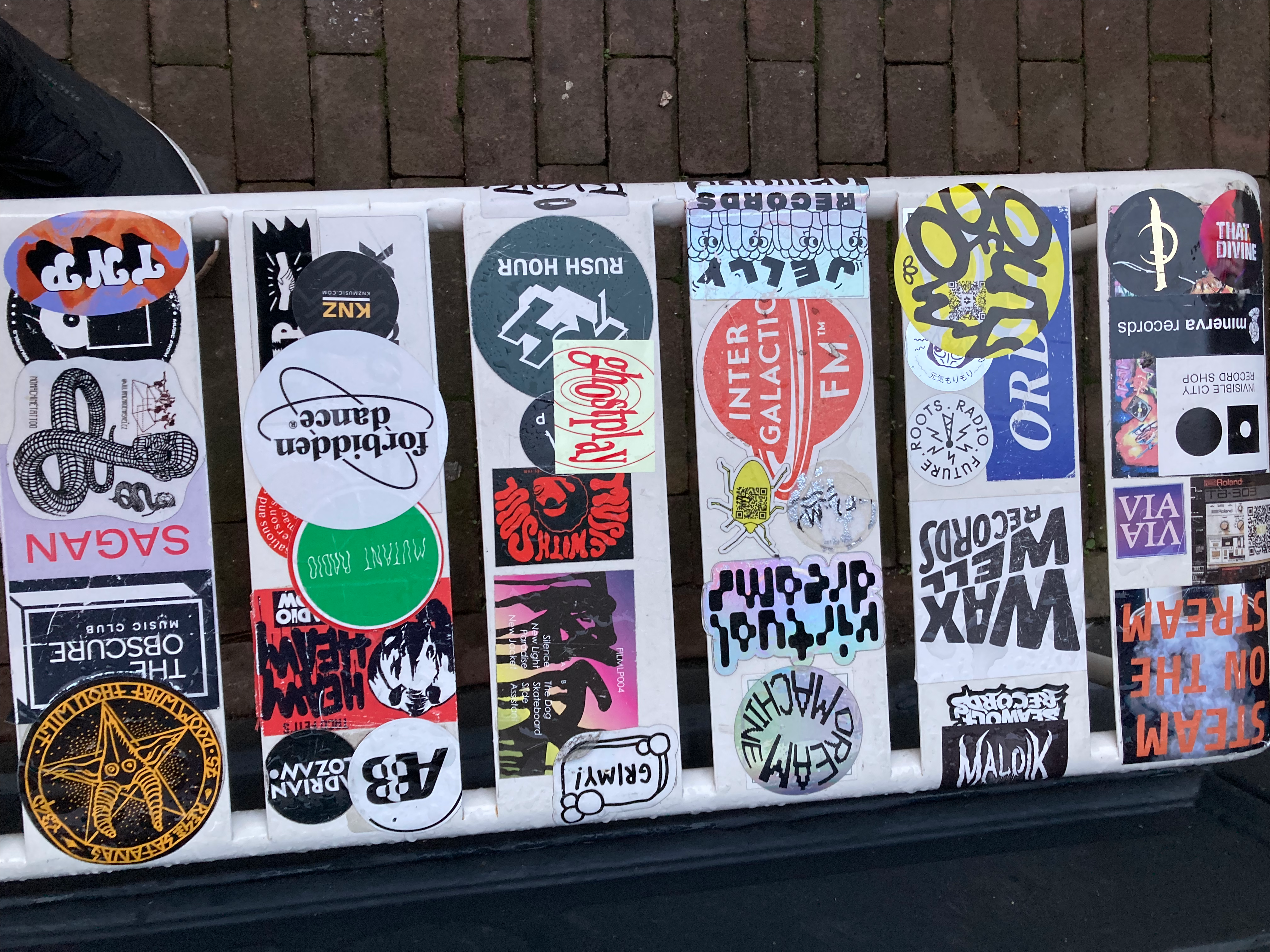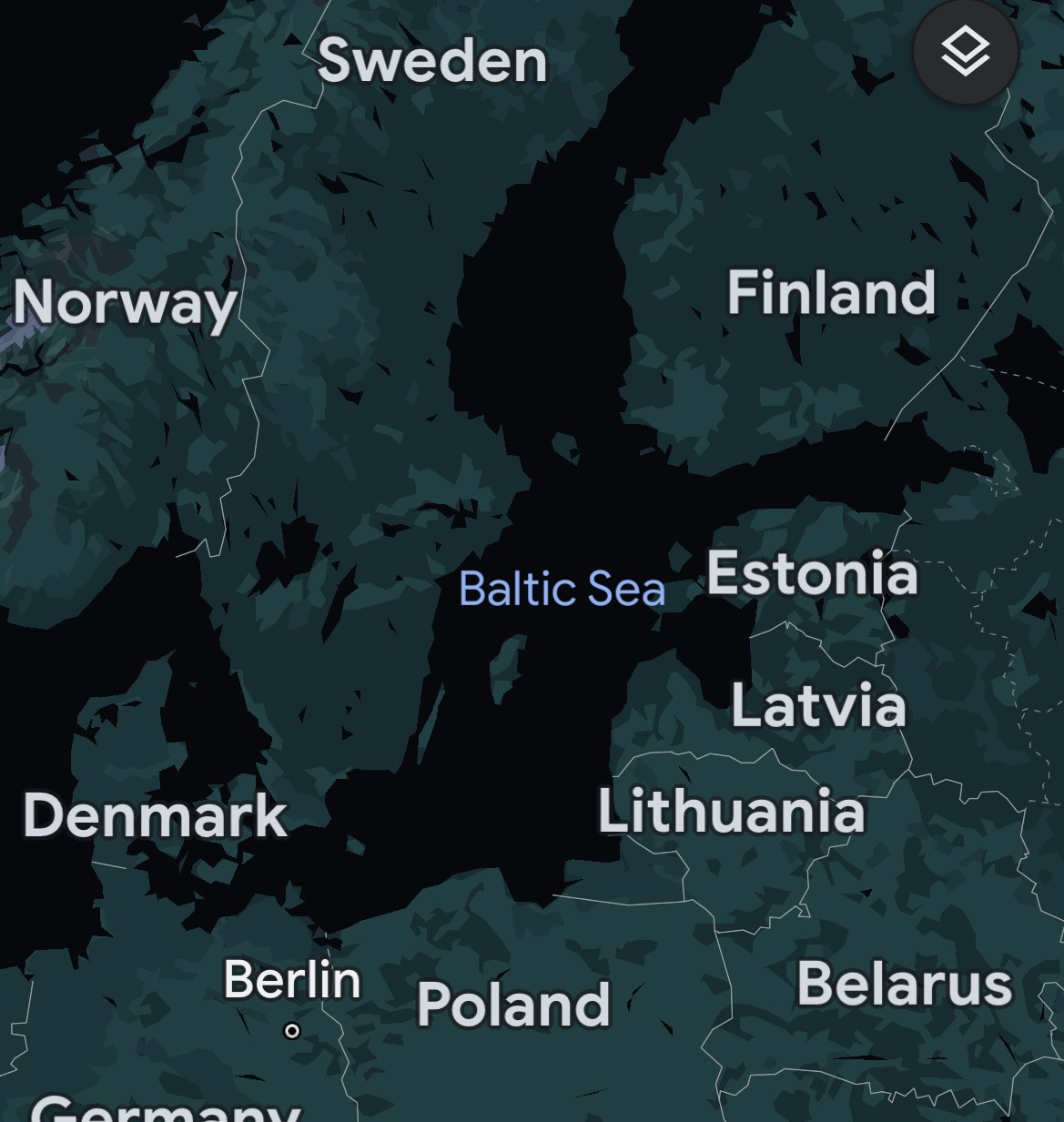 And while the wait continues for new music, we are releasing some videos from our set on 9/30/2022 at the Starlet Room. In addition, a live video version of some new music may be included (one or two, maybe). But, for now, we have released a live performance of an oldy but goodie 'my halo' from that set. It came out pretty cool! A very special thank you to Paul Bates who filmed the set, John Bologni who recorded the audio, and our drummer, Armando Gonzales who editied the video. 
You can visit our YouTube page to check it out and subscribe to our page to be notified of new videos we release.
We are still plotting our course for 2023 and still writing new material. So again, we thank everyone for all the support over the years, it's been nearly eight years since our '33' ep, but we promise we will still be releasing our first full-length album! Cheers!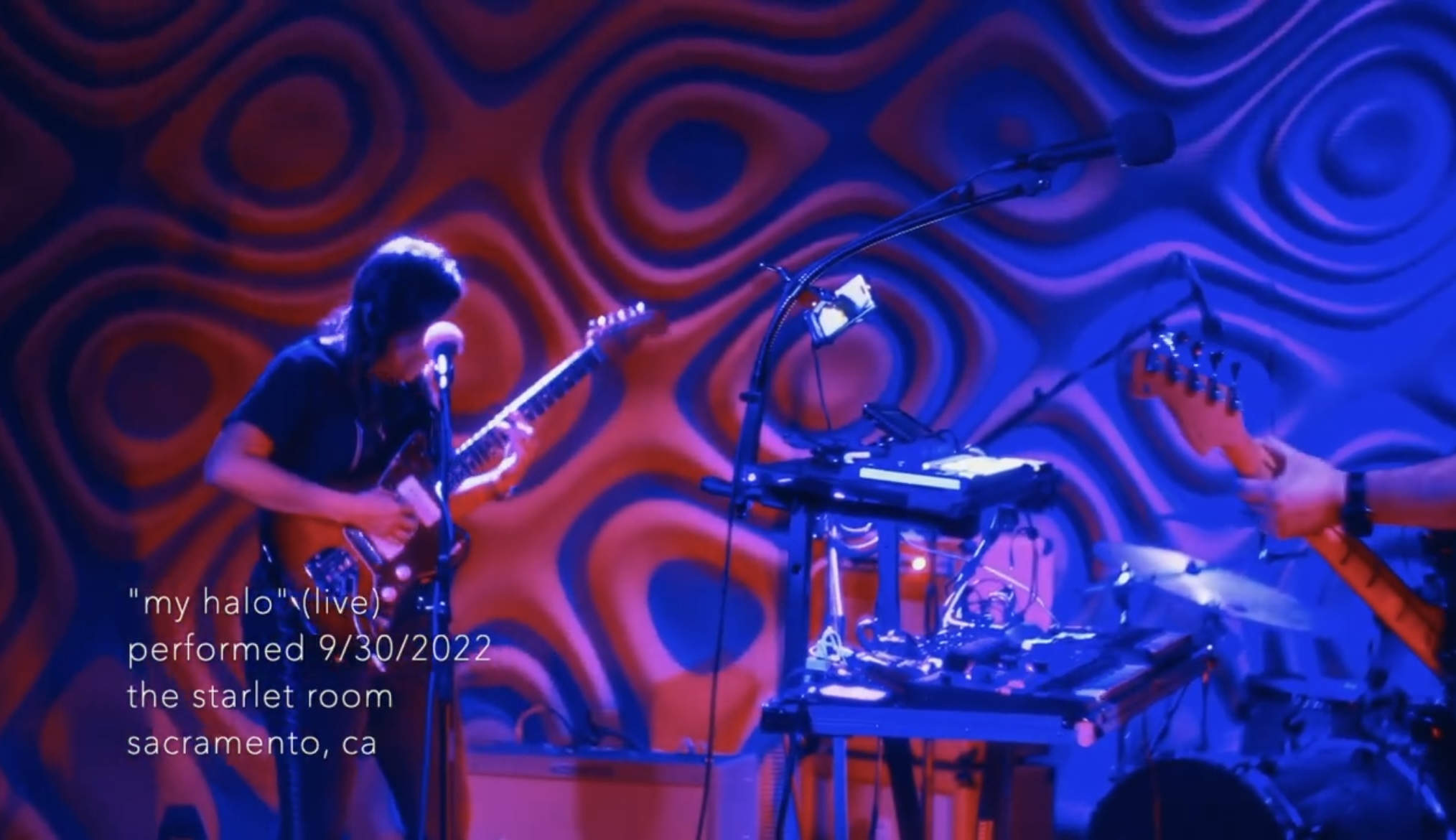 10/7/2022:
Hello, we can't believe it's October already! After a month of preparations, our show at the Starlet Room on 9/30/2022 was an absolute blast! We can't thank Desario enough for having us for their album release party; it was a great night. It was epic to see people out supporting the local music scene and helping to celebrate the new album for Desario. Many thanks to the Starlet Room staff for their hard work and for giving local bands a stage to play!
We have no more shows planned, but we are still very much continuing work on our first full-length album. The show allowed us to work out some kinks for a couple of songs, and now we can finish up some additional over-dubs. 
We have had rough mixes of a few songs to listen to, and we are stoked with the current progress. This new album will be well worth the seven-year wait!
In the meantime, please follow us on Facebook , Instagram, Twitter, and TikTok for updates and other random content! 
Cheers!
Here are a couple of photos from the 9/30/2022 Desario record release show at the Starlet Room: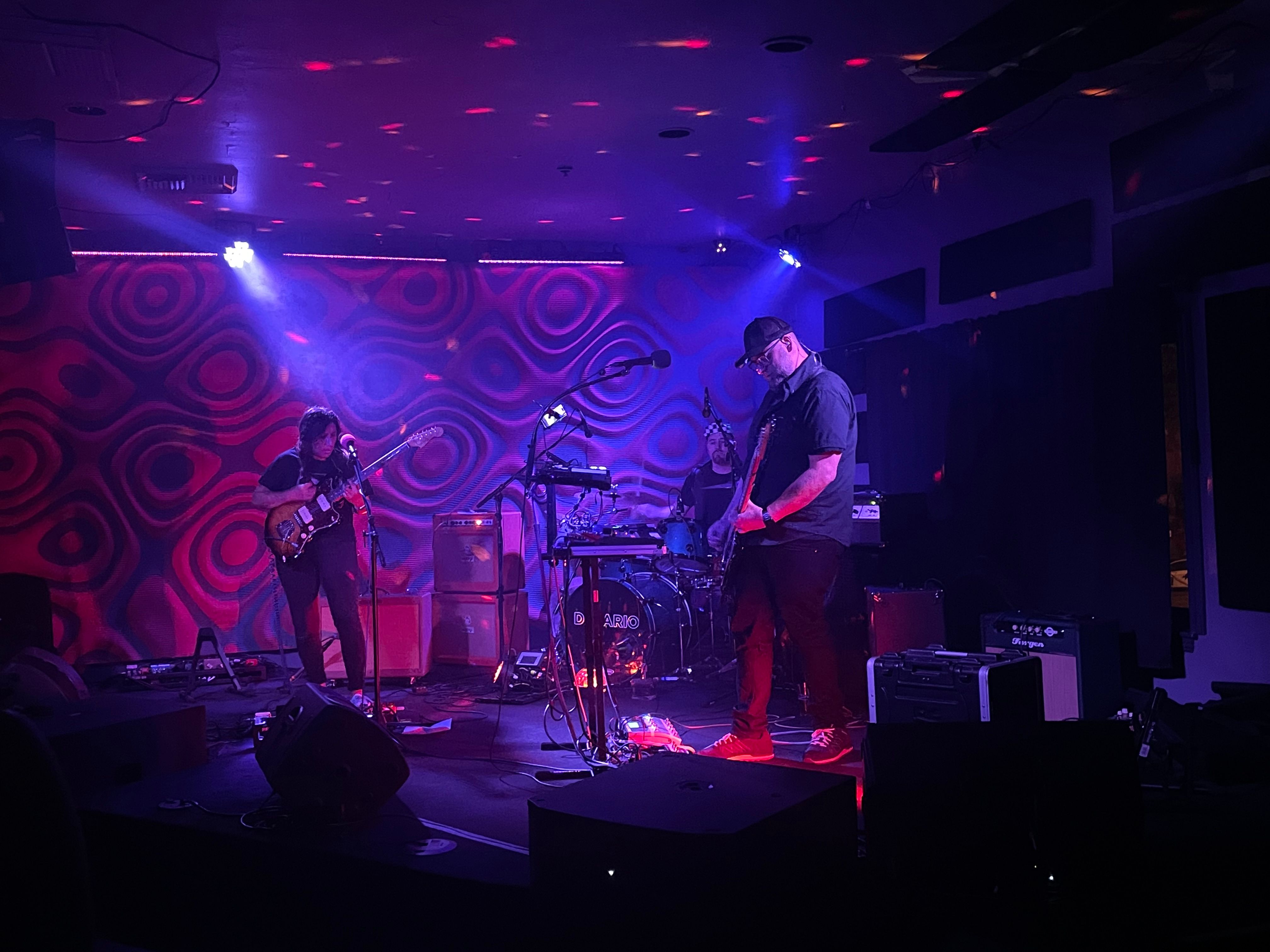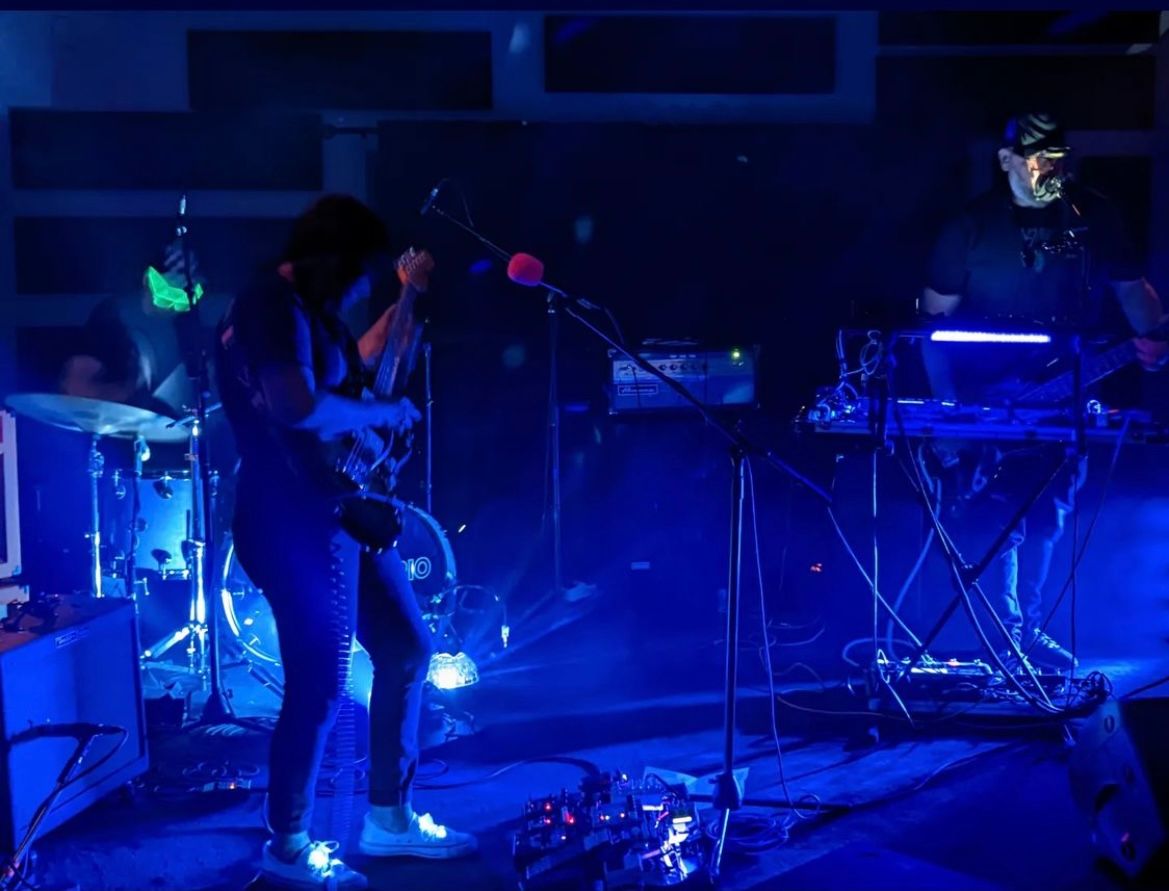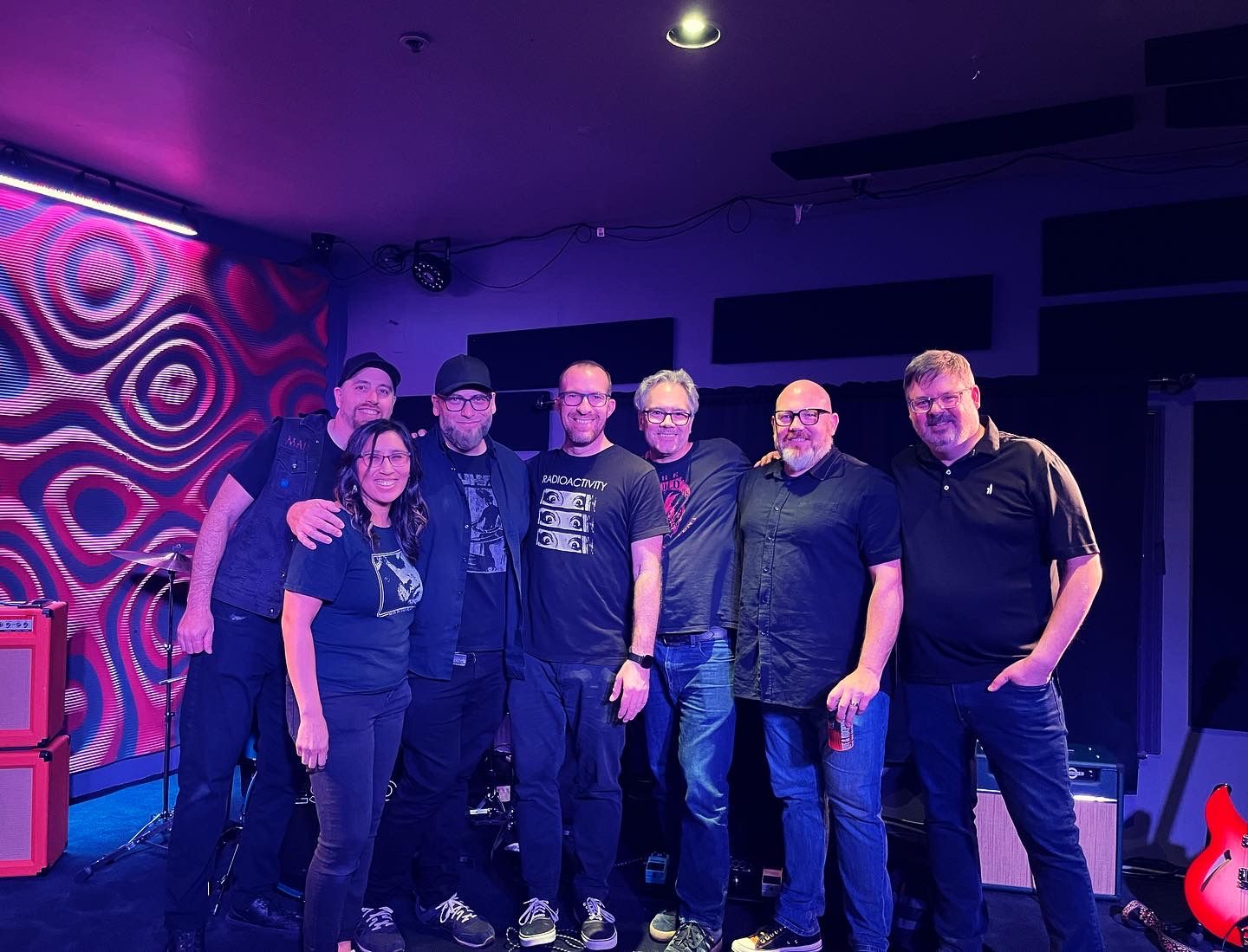 9/12/2022:
I don't know that bands will often share album progress, but we thought it would be fun to share some of our progress as we continue. It also holds us accountable for getting this done. It's been nearly seven years since we released our ep 33, and we want to make good on finishing this new full-length album. 

After tracking in Sacramento, it was back to the studio in SF for more work on September 8th. We had a lot of work to do on vocals, and we made substantial progress thanks to Jason's hard work and awesome patience of Monte; it was a full 8-hour day of work. Vocals are a critical part of the process and can give a song direction when mixing!
We still have one more session to go, which will be sometime in November....after that, if all goes well, it's home free into the final steps of mixing, mastering, thinking about album artwork, etc.! It's a lot to take in, but we know it will be worth all the waiting. 
Don't forget, if you're in Sacramento, you can catch us and Fawns of Love supporting Desario. Helping to celebrate their new record release on September 30, 2022 at the Starlet room in Sacramento, CA. Click Here for Tickets! 
Here are some photos from the 9/8/2022 recording session at Ruminator Audio: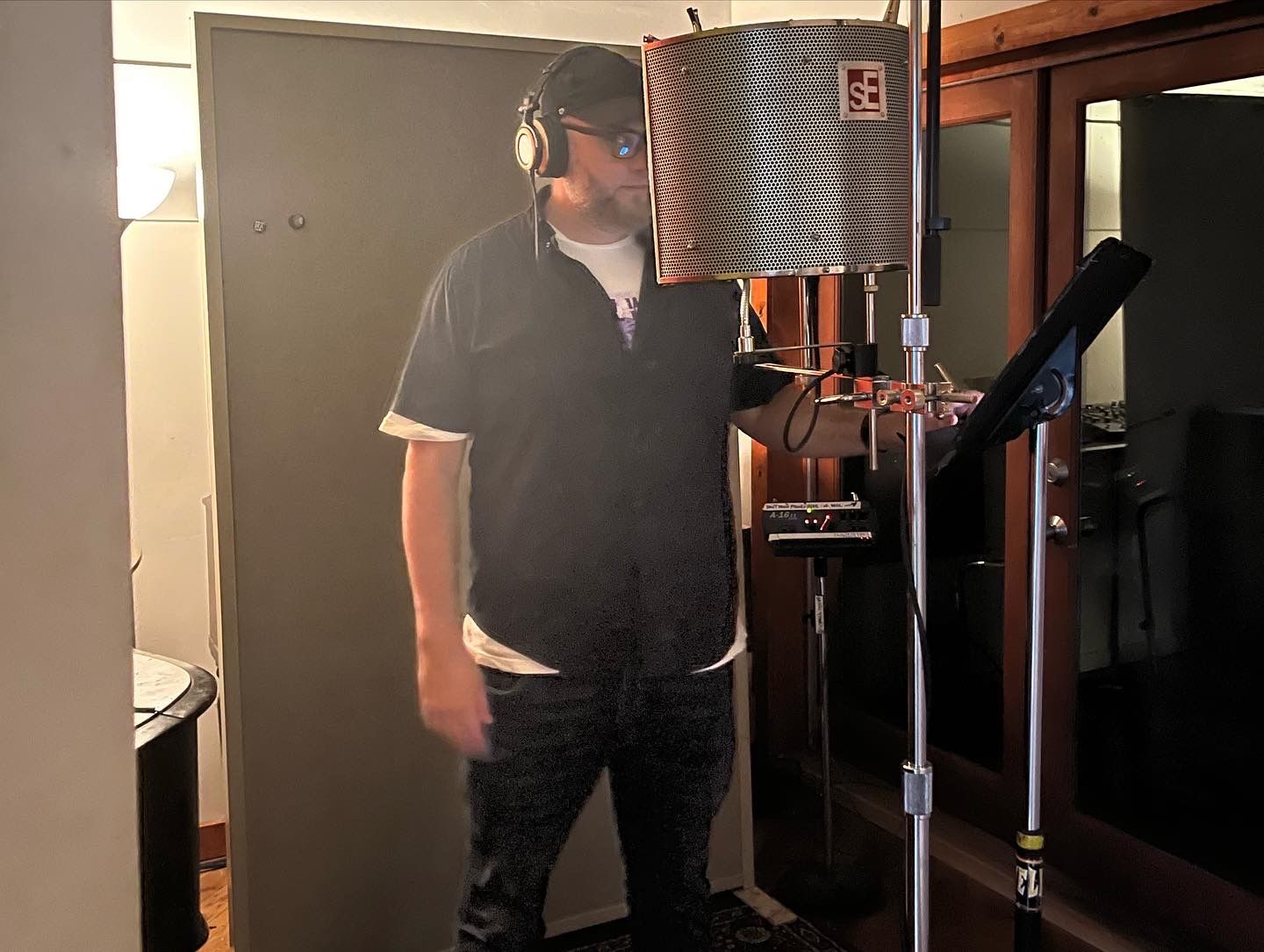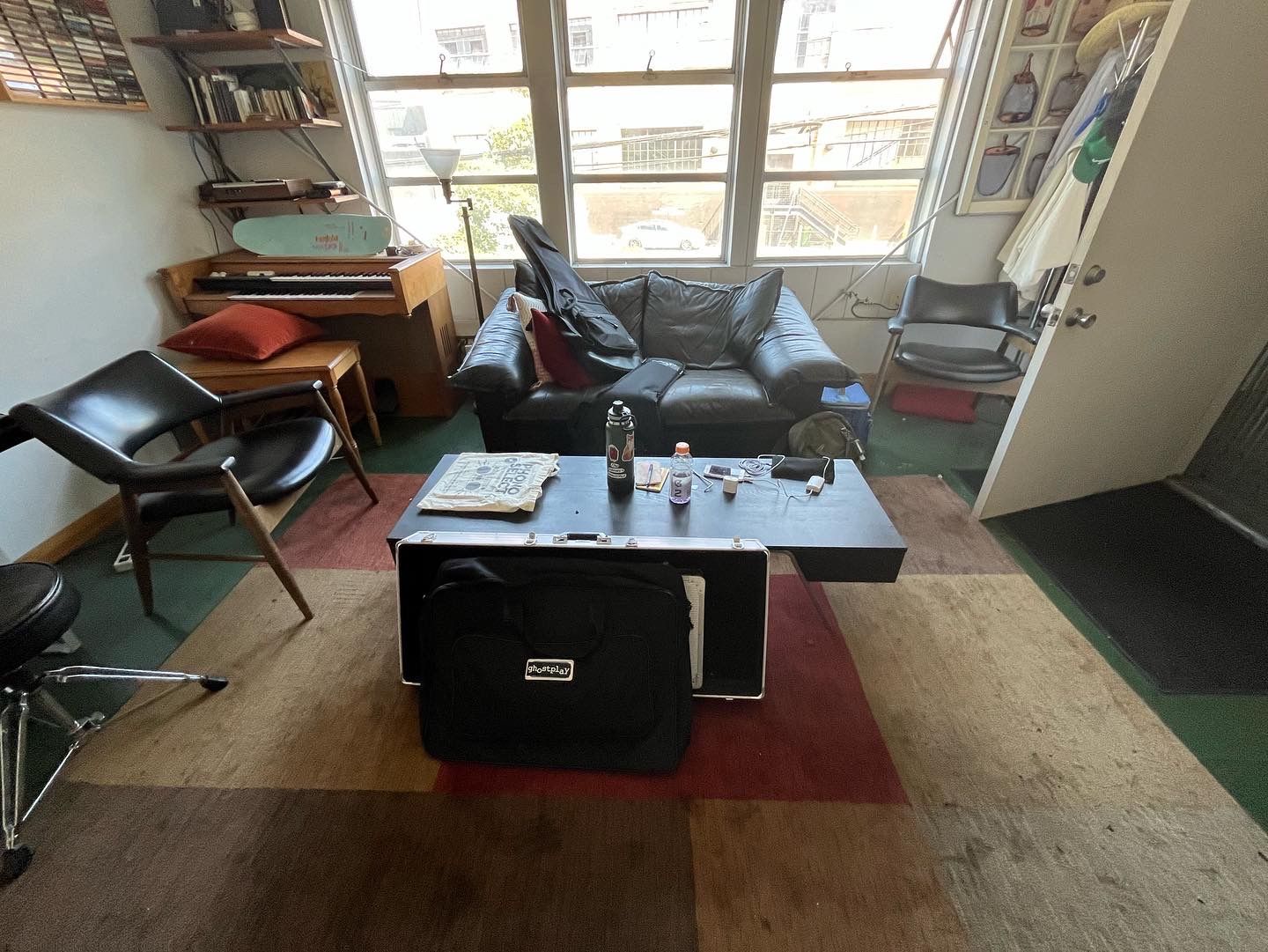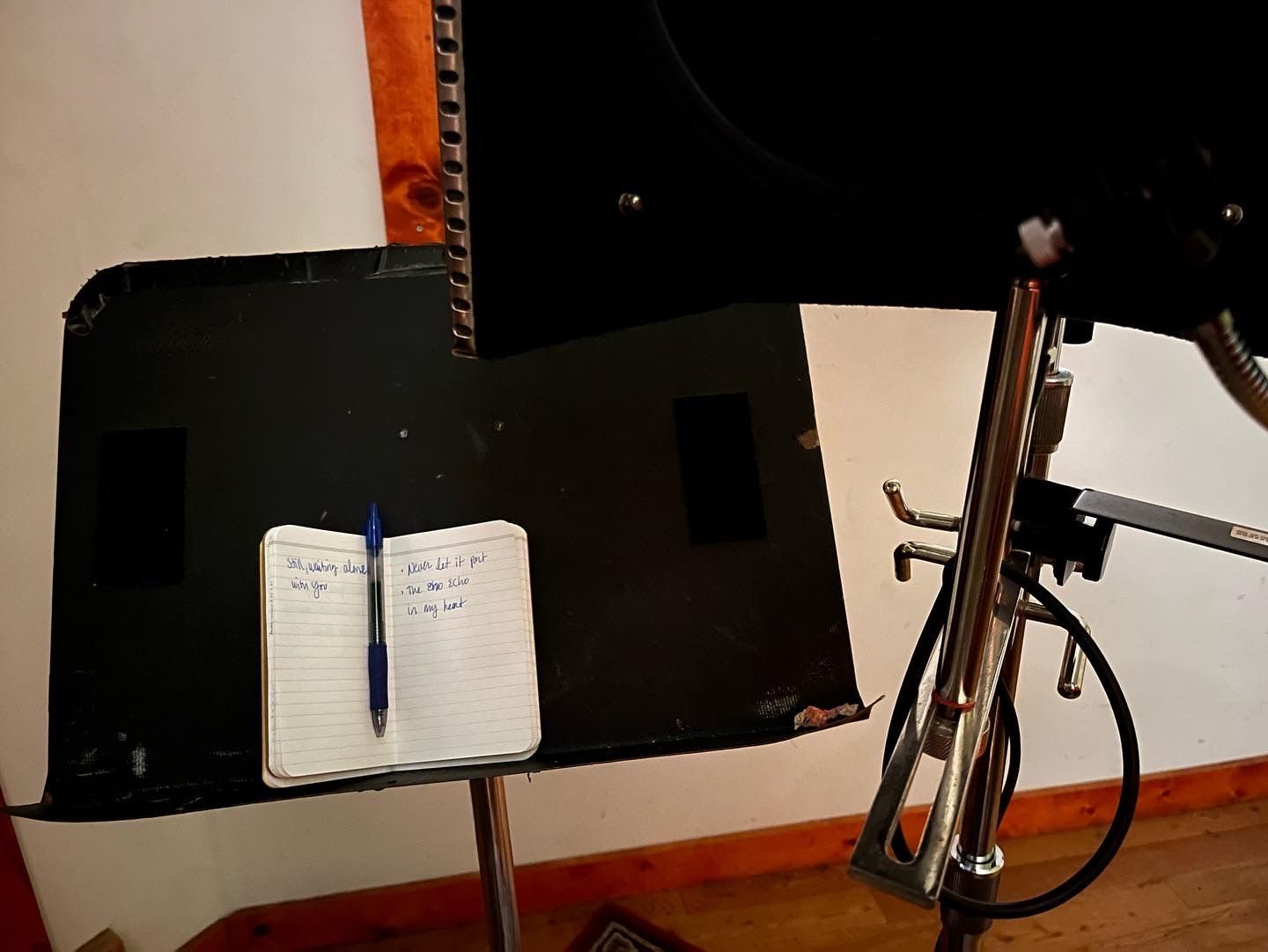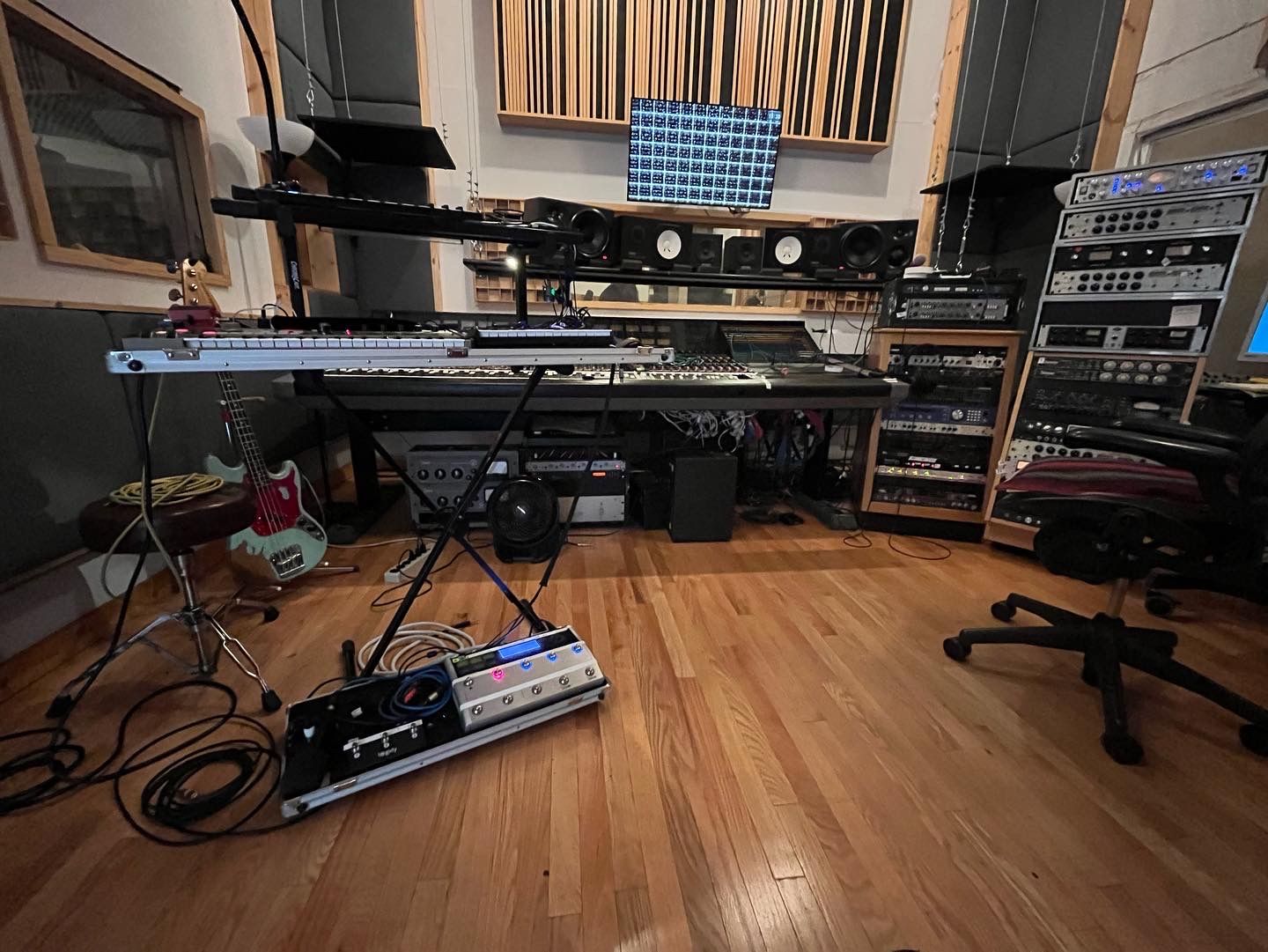 8/28/2022:
Recording continues. After a short delay we got into the studio with Patrick Hills at Earthtone studios to track 3 additional songs for the album. With these three songs tracked we now have enough material for a 10 song album. Patrick was fantastic to work with, he has a lot of patience and is super easy to work with. Our next steps are to listen to the new tracks and figure out what overdubs are needed, and we'll also start to focus more on vocals. In early September we will be in San Francisco working with Monte at Ruminator Audio to continue the mixing process. 
While there is still much more to be done, we have made a significant amount of progress and are excited for where these songs are heading! It feels really good to be back! 
In the meantime, you can catch us and Fawns of Love supporting Desario. We will be helping to celebrate their new record release on September 30, 2022 at the Starlet room in Sacramento, CA. Click Here for Tickets! 
Here are a few photos from the 8/28/2022 recording session at Eathtone Studios: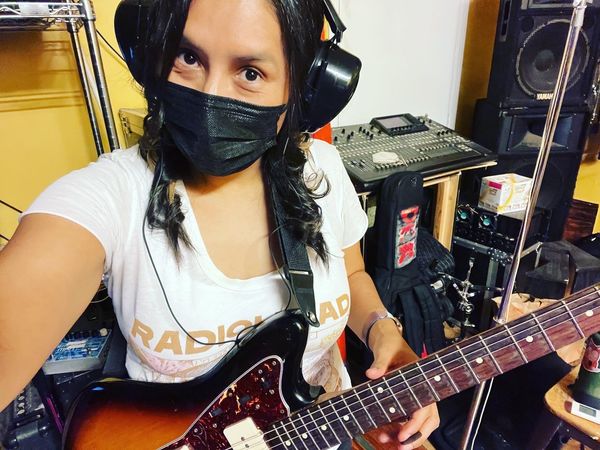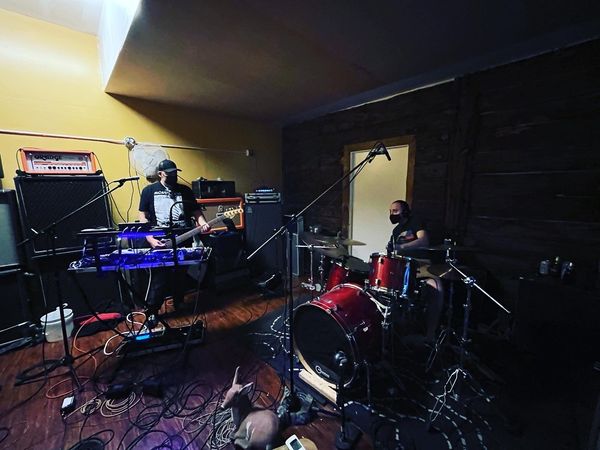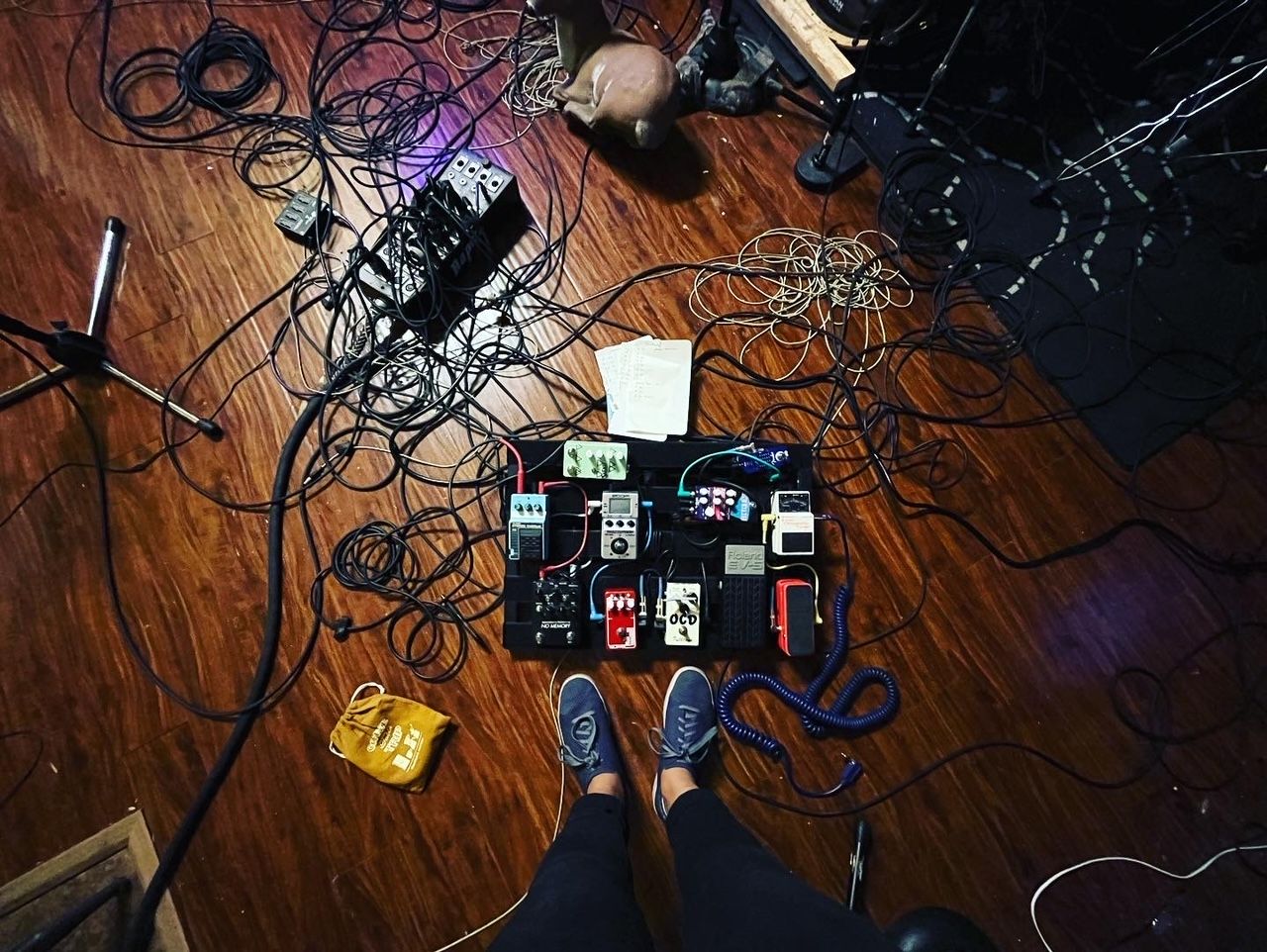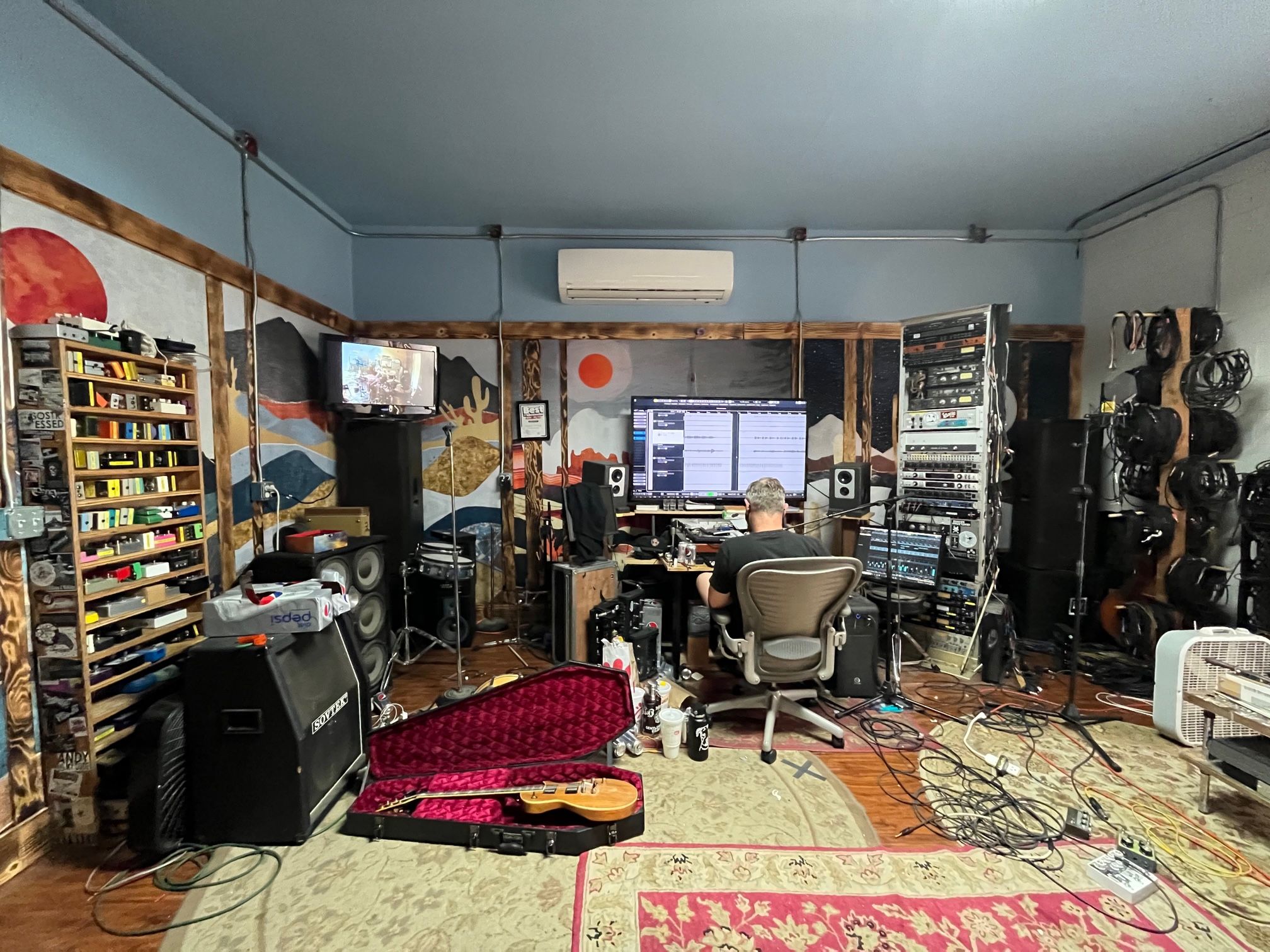 08/26/2022:
We are very excited to announce we will be playing a show with our good friends Desario, September 30th, 2022 at the Starlet Room in Sacramento, CA! Desario just released their fantastic new album 'Sings and Signals' and we are stoked to help them celebrate the release! Also on the bill are Fawns of Love, an excellent band from Bakersfield, CA. The show is ALL AGES, and advanced tickets are available on-line, click the link below for more info: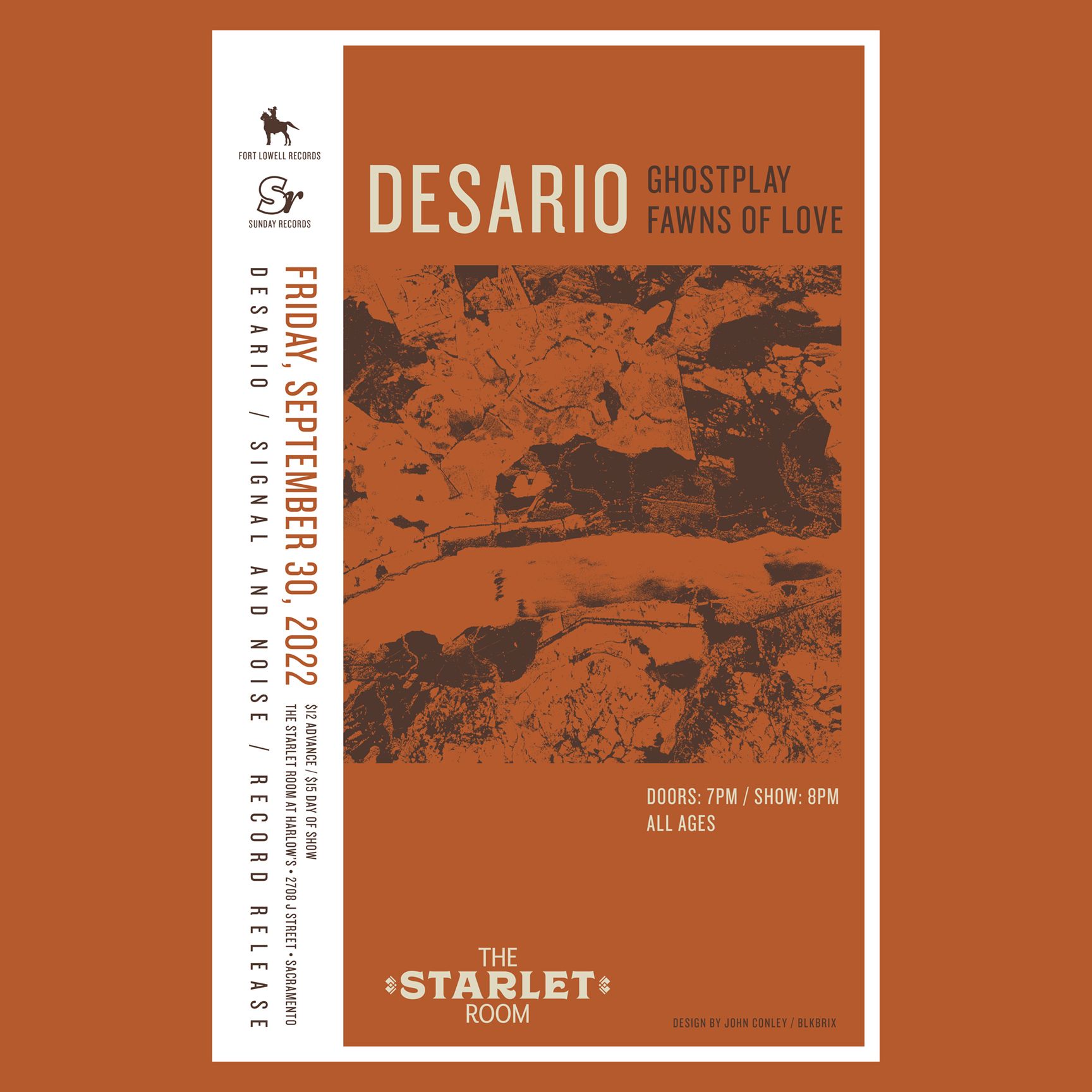 08/16/2022:
It's been nearly two years since we updated this site! It is a very happy update, as we are excited to share that we have been busy working on our first full-length album. We have enlisted the help of both Monte Vallier of Ruminator Audio and Patrick Hills of Earthtone Studios. These two people we very much admire when it comes to recording, and the current rough mixes sound amazing! We have six songs tracked and three more to go. Ultimately, we hope to end up with nine or ten songs. It has been a long journey, and we were never sure if these songs would ever get a proper release, but that dream will be a reality soon! Thanks to everyone who has supported us over the years. We are so stoked to have a full-length record in the works. In the meantime, we will be playing a show on September 30th in Sacramento, CA; more details to come. Cheers!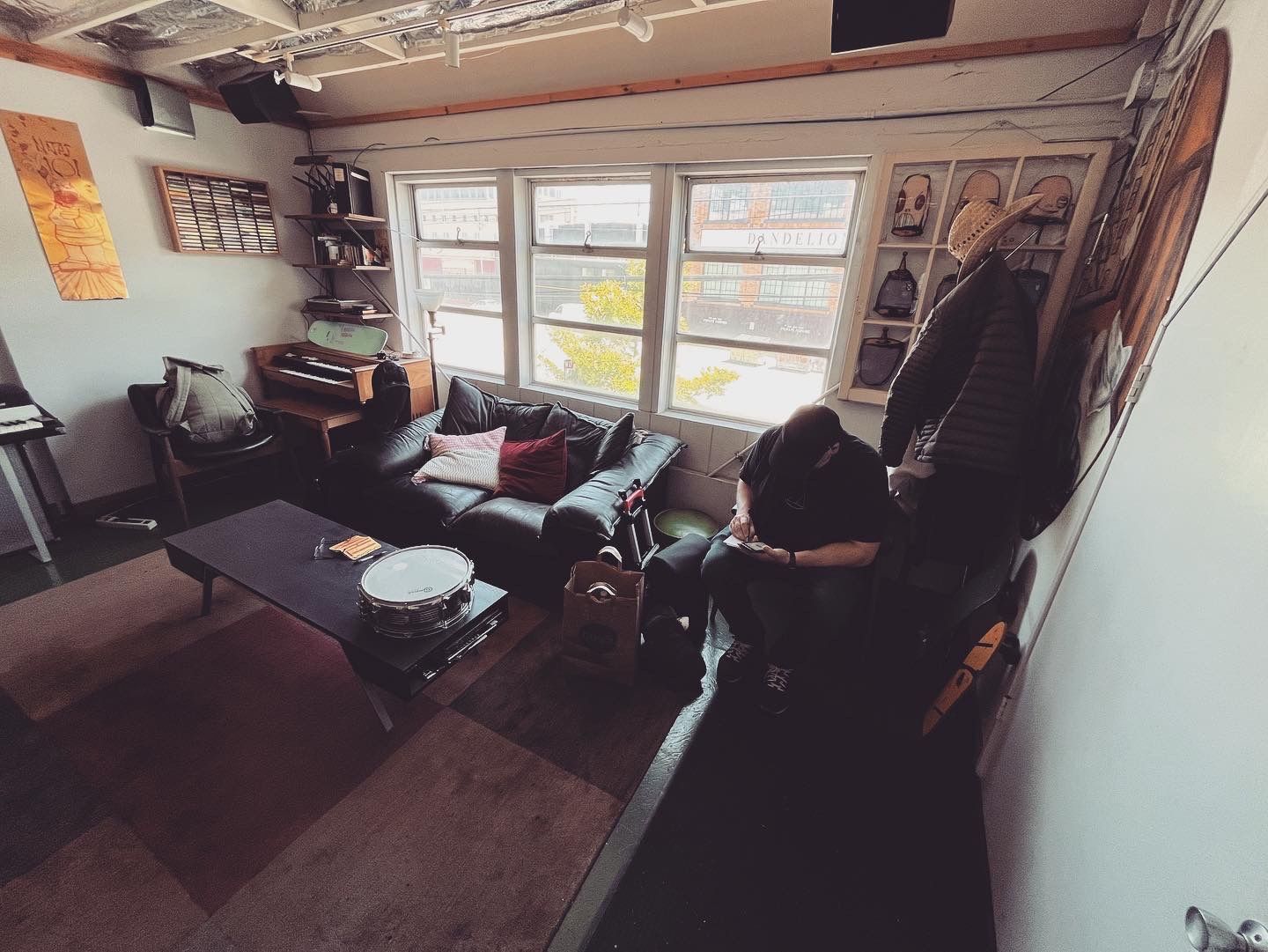 08/11/2019:
We had an amazing time at the Sacramento Bicycle Kitchen 2nd Saturday show! We got a lot of amazing feedback, thank you to everyone who came out to the show! Special thank you to Christiaan Havelaar for inviting us to play, we had a fantastic time! 
Did you miss this show?
Be sure to catch us at the Sacramento Popfest taking place at Old Ironsides on 8/06/2019! Its our only Sacramento show for September, advanced tickets are available now! Plus, if you buy tickets in advanced, you'll receive a FREE complimentary Sac Popfest mix cassette of exclusive tracks produced and released by http://Solidarityclubrecords.com ! We have included a very rare demo track for this release ONLY! We will not be including it anywhere else! 
Tickets are available here: https://www.eventbrite.com/e/sac-popfest-2019-tickets-63162245978?aff=ebdssbdestsearch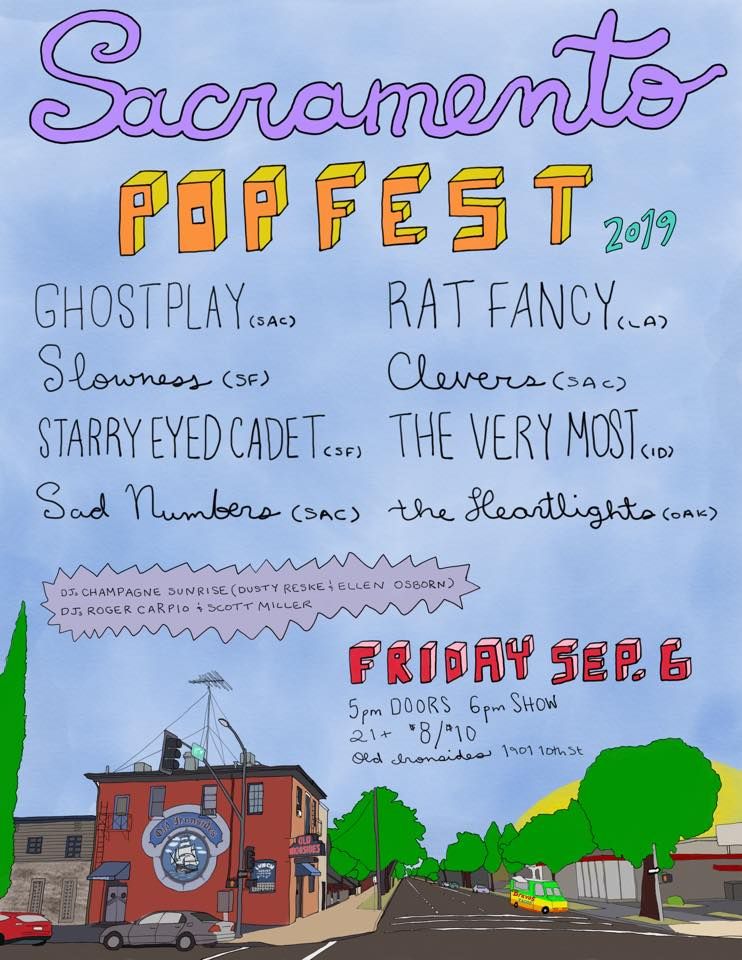 For those who are out of town we will also be coming to San Francisco at the Milk Bar on 8/09/2019 for the End Of Summer Indie Popfest!!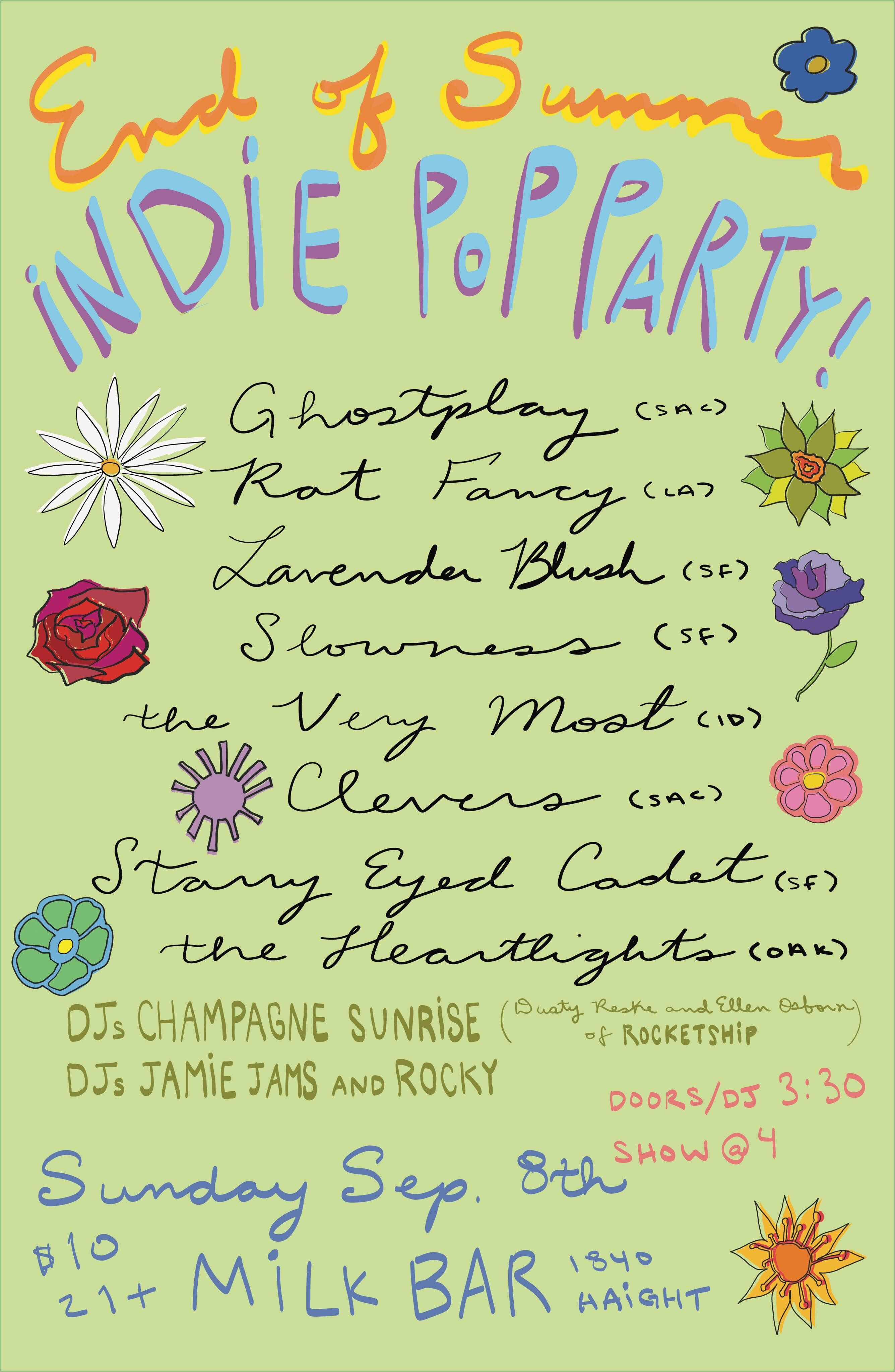 And on 8/20/2019 we will be in Nevada City playing at the Historic Miners Foundry Cultural Center! Tickets for the Nevada city show are available here: https://www.eventbrite.com/e/beta-series-blunderbusst-pets-ghostplay-tickets-64823246074?aff=ebdssbdestsearch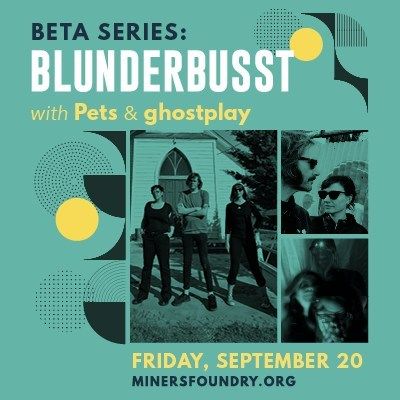 05/18/2019:
Wow! It certainly has been a loooonnnnggg time since we've posted here! There has been a lot going on in our world, and we are slowly getting back into live shows. We've been working with our amazing new drummer Kim (Ani Maul, Butch vs Femme, Slow Motion Dive) and are set to jump back into the music scene.
So, if you've been meaning to catch us, now is your chance! We've got 2 show coming up in June, and August...and in between we will be heading back into the studio with Earthtone Studios to work on putting out a new EP. 
Follow us on Facebook for more updates and news, cheers!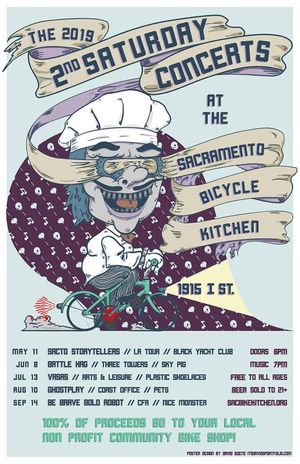 08/01/2016:
The best kinds of shows are the ones where you feel no pressure, and the vibe at Spectre records in Reno, NV was just that! Everything was so chill, even the drive up....we even stayed up until the wee hours of the morning walking all around the casinos doing some very interesting people watching! What was also great was playing with good friends 'All About Rockets', if you get a chance be sure to check them out. Wizard Colors did a great job as well, they played great artsy spacy sounds along to some really cool trippy visuals. Stoked we finally made the trip up to the store! Can't thank Spectre Records enough for having us!
We are taking a break during the month of August, we have lots more writing to do for the new record, and plus it's always nice to take a break sometimes, anyway we will be back in Sacramento on September 10th, 2016 at the Bicycle Kitchen for Second Saturday festivities....the is a FREE show, so it's going to be a good one! See you in September, Cheers!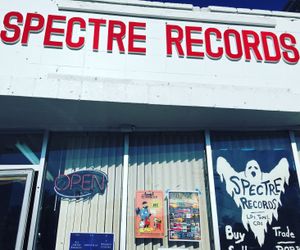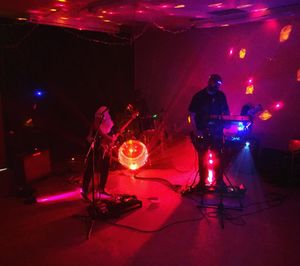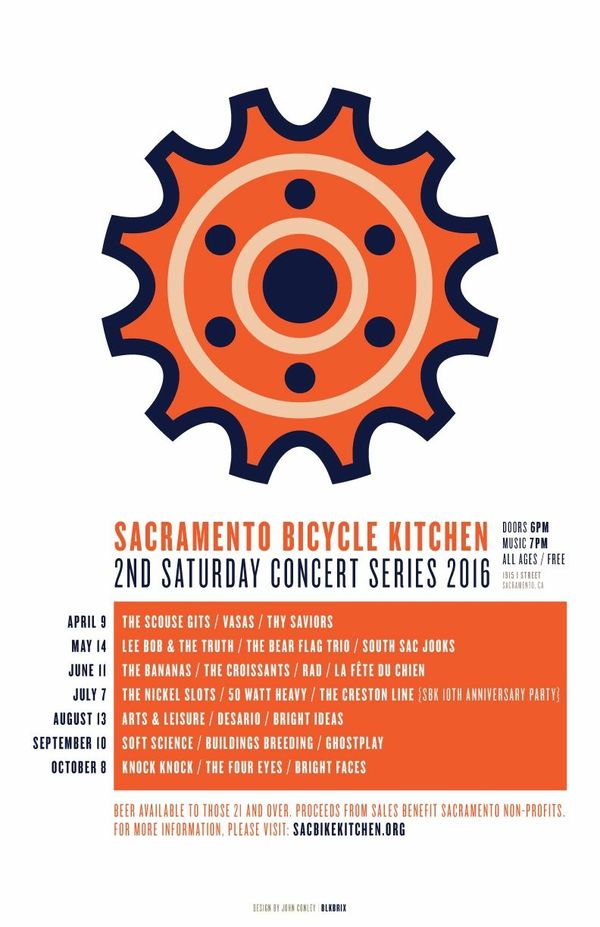 7/28/2016:
It's been a busy summer, we played an amazing show out in
Oakland, CA
with
INTROFLIRT
at the
Legionnaire Saloon
, it was a packed night! We are forever grateful for  INTROFLIRT for inviting us out, they are a great band, be sure to check them out!
On top of that we also returned to play the
Sac Ladyfest
festival for the 2nd year! There were 17 bands total for 2 nights, and each night was once again packed and full of fun! This was an all ages show, and our only local Sacramento show until our return to the area on 
September 10th
at the
Bicycle Kitchen
, which will be an ALL AGES event, and FREE!
Until then we are about to venture out on our first out of state show to play
Spectre Records
in
Reno, NV
! This store is also owned by our label
Noise Loves Audio
, so its nice to finally get up there and play a gig. This event will be
ALL AGES
and our good friends
All About Rockets
are also on the bill along with local Reno band
Wizard Colors
. If your in the area we hope you'll join us!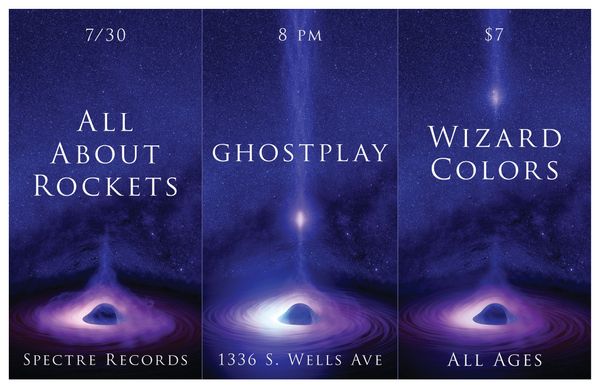 4/20/2016:
Our first ever show in S.F. recently took place at the
Milk Bar
on
Haight Street
, we had a great time! We also have a live performance of our unreleased song "Z" up on youtube, check it out below! Thanks to our Friend Jim for putting it together for us! We are taking a break during the rest of April and all of May to focus on writing our full length, but we will be back in JUNE 2016 playing at the
Davis Music Festival
and back in
Oakland
at the
Legionnaire
...Please check out our show list page for more details! Cheers! 

                                                                   ghostplay performing "Z" live at the MILK BAR (4/09/2016):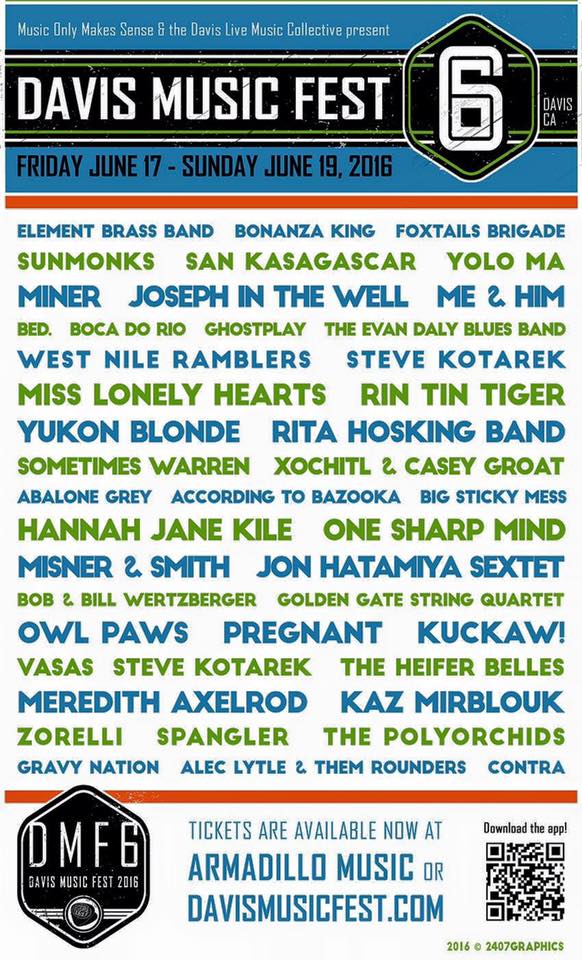 03/23/2016:

The new year is in full swing and we have another local show coming up on Saturday April 2nd, 2016 with our good friends (Waning) at the Starlite Lounge. This is a two band bill and is a mixture of doom metal and ambient electronic rock....and best of all its FREE! 21+ only so leave the babies at home...it will be a while before we play again in the local Sacramento area....AND if you are in the BAY AREA we will be playing at the MILK BAR on Saturday April 9th, 2016...it's our first time ever in the Bay area.....so catch us if you can!

In other non-show news, we have been continuing work on our first full length record, it's hard to put a time line on this, but it is progressing. we've got rough demo recordings going, and we are chipping away at writing. Its exciting to be deep in the writing process, it will take sometime, but we feel worth the wait. Thanks for all the support! Cheers Friends!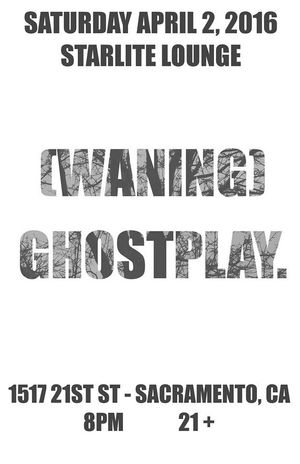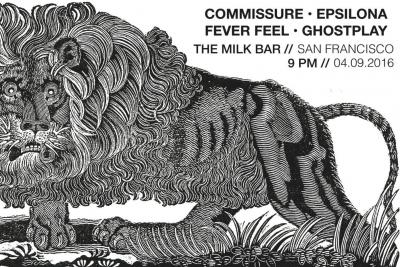 01/28/2016:
We are very excited to announce that we have received a Sammie nomination for Best local Sacramento Punk / Post-punk band, this is now our 3rd time being nominated in this category! We are very much honored to be a part of this, please if you can go check out all the amazing talent we have here in Sacramento, and vote!
We will see you 2/5/2016 at the Starlite Lounge!
Sacramento News & Review - Sammies 2016 Nominees list
01/19/2016:
Our Powerhouse Pub gig last week was a success! Had a nice turnout for a week day show, Death Party at the Beach, and Epsilona put on a great show as well. We are now looking forward to our 1st Sacramento show of 2016, we will be playing at the Starlite Lounge along with good friends 'Cassette Idol' and 'Ghost Color' ....this will be another 21+ with a $5.00 cover at the door. 
Also, we are working hard to get out to the bay area this year, we have a few leads and are hoping they come together! We are on short-list for a festival as well, our fingers are crossed for that one, we will try not to be sad if we don't get a spot, but we are hopeful!
In addition to this work continues on demos for a full length LP, as well as a tour
...
thanks for all your continued support, remember to follow us on Facebook, Twitter, and Instagram! Cheers!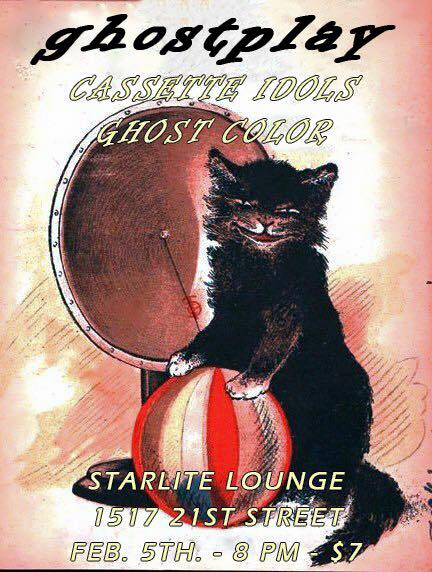 12/30/2015:

2015 has been a really fun, and good year for us! We put out our debut ep '33' on the indie label Noise Loves Audio, as well as a demo track for the record store day compilation 'The valence Effect' also via Noise Loves audio!

We plan on working hard to start gigging out in the bay area, and other areas in the new year, as well as begin the road to writing our first full length LP.

In the mean time we are excited to start 2016 off with a great gig along side Sacramento bands Epsilona, and Death Party at the Beach. This will be at the Powerhouse Pub in Folsom, CA for the 98 Rock local licks showcase! It is our first time at this venue, and we are very much looking forward to the show!

Please note that this is a FREE show, but is also 21+!!! We will be opening, so get their early!

Hope to see you at this and future gigs, thanks for all your continued support! Cheers!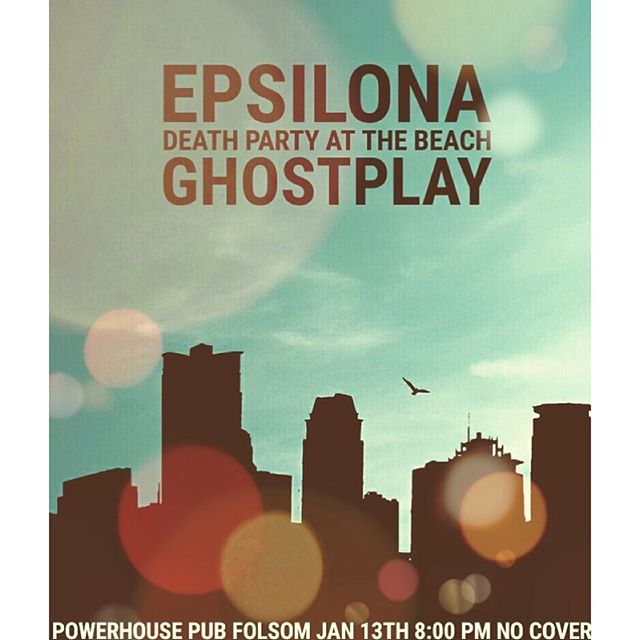 10/19/2015:
Demo track 'Awkward' out now!! 
Our Label
Noise Loves Audio
just released a special Cassette Store day compilation, and it includes our
rare demo track 'Awkward'
. This track is a very early recording from when the band was just getting started. It is a glimpse into where we got our start, it is a very raw track which features electronic drums, and lead vocals by Leticia. Check it out now on Bandcamp, and buy the tape which features a ton of other great bands!!
https://noiselovesaudio.bandcamp.com/track/awkward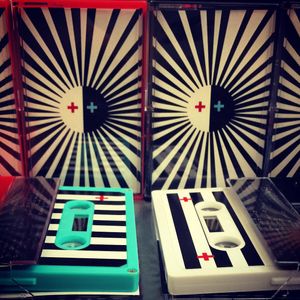 7/8/2015:

It's hard to believe the day has finally come!
We are proud to present to you our brand new debut ep '33'.
Every aspect of this EP represents a creative collaboration from many of our close friends, we thank everyone for your continued support!

Stream the EP now on bandcamp:

https://ghostplay.bandcamp.com/album/33-2

Physical copies will be available for purchase 7/11/2015 via:

Noise Loves Audio: http://www.noiselovesaudio.com/Noise_Loves_Audio/Whats_New.html
We hope you enjoy these songs, and remember to come and get a FREE physical copy at the show this Friday (7/10)! Cheers!



6/24/2015:

NEW EP Release details.....

We are very excited, and extremely proud to announce that we will be releasing our debut ep 33 via the independent label Noise Loves Audio! A very special THANK YOU to Michelle Haas-Torres for all of her incredible support, and for making this release possible!
Our EP will be available for purchase on July 10th, 2015 as a limited edition cassette, as well as a CD version, and as a digital download.
The making of this ep would not have been possible without all of the generous support, and help of so many of our friends! As a way to say thank you, we would also like to announce that we will be giving away FREE physical copies of the CD version of the EP with paid entrance to our release show on July 10th, 2015 at Old Ironsides (while supplies last!).
This is the ONLY time we will ever do this, so please come and help us celebrate!
This ep was recorded, produced, and mixed by Monte Vallier of Ruminator Audio in San Francisco, CA.
Official Tracklisting:
Too Much
My Halo
New Monday
Science
Patience

For more press releases click here

For booking info: ghostplaymusic@gmail.com

Additional Links:
Facebook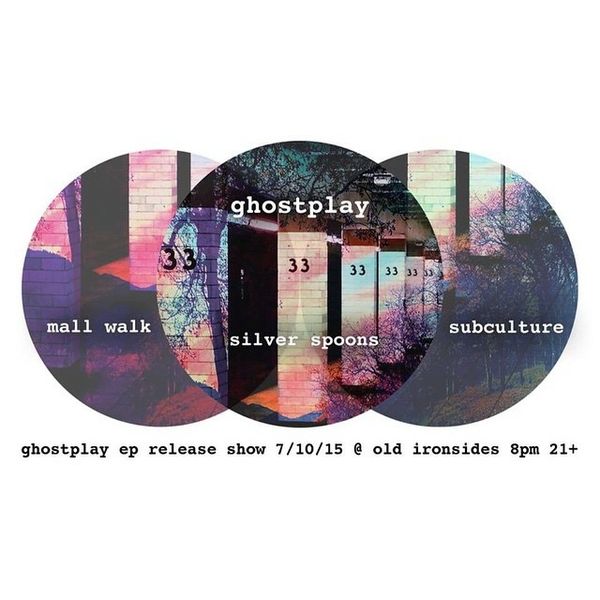 5/4/2015:
Click here to download the brand new single:
'New Monday' single download
We are very excited to announce that we have released our 1st single 'New Monday' from our upcoming EP! This song was recorded, produced, and mixed by Monte Vallier of Ruminator Audio, and Mastered by Kramer! The track is now available for digital download via bandcamp, please visit the MUSIC page of this web site to download the track!  Please join our mailing list for additional news regarding the release of the debut ghostplay EP coming this summer in 2015.  Enjoy!
ghostplay
, an experimental ambient electronic rock band
from Sacramento, CA
Featuring an "80s-era goth and new-wave touches—very Joy-Division-meets-Bauhaus-meets-The Head on the Door-era Cure" (
Rachel Leibrock, Sacramento News & Review
).