Previous events
ghostplay will be supporting Desario for their album release show! Also on the bill are Fawns of Love. This is an All Ages show, and advanced tickets are available.
Doors: 7:00pm / Show: 8:00pm $12 Advance - $15 Day of Show
$12 Advance - $15 Day of Show
Miners Foundry is pleased to present our next Beta Series: Blunderbusst with Pets and ghostplay on Friday, September 20 at 8:00pm.
"Beta Series," an exploratory programming venture which utilizes our historic Cultural Center in bringing new music to Nevada City in an all-ages, and afforable setting. Experience or Re-Discover Miners Foundry as a regular weekend attraction by attending the Beta Series while enjoying a beverage or a meal from our new menu!
Travelling from Reno to Nevada City for the first time, Blunderbusst has been described as "agressively mid-tempo, ambient punk rock." They have been gracing Reno with their sound in various forms for the past 10 or so years, and are now touring the West Coast to promote and celebrate the release of their EP, Monarch of the Mountain, available in July. Find their tour dates, music, and publicity on Facebook, Instagram, and their website, www.blunderbusst.com
Pets, a Sacramento-based duo that formed in 2003, has boasted such accomplishments as a national tour, songs featured on Thrasher Magazine skateboarding DVDs, and Sacramento Area Music Awards in the Outstanding Pop and Post Punk categories. Preview their music on their website http://www.petstheband.com and on Facebook and Instagram.
ghostplay will be performing experimental ambient electronic rock band based out of Sacramento. Described as having a sound with "80s-era goth and new-wave touches—very Joy-Division-meets-Bauhaus-meets-The Head on the Door-era Cure" (Rachel Leibrock, Scramento News & Review). Their songs feature a catchy playful lead guitar, a moving rhythm guitar, dancy rhythmic drums, each textured with dark, ambient vocals. "Each one [song] tends to follow an arc, rising and falling with varying levels of intensity and feelings. Sections build off of each other, like waves of an ocean" (Arron Carnes, Sacramento News & Review). You can watch and listen to ghostplay at https://ghostplay.bandzoogle.com/home and on Facebook and Instagram.
Doors are at 7:00 p.m. and the show begins at 8:00 p.m.
Get Tickets! Tickets are $10 with limited seating available.
Tickets are available online, by phone, or in person at the Miners Foundry Box Office, and in person at Briar Patch Co-Op. Ticketing fees waived for purchases made by phone or in person via the Miners Foundry Box Office. The Miners Foundry Box Office is open Tuesday – Friday from 9:00 a.m. – 4:00 p.m., (530) 265-5040.
Food and Drink There will be a full service no-host bar available as well as food available for purchase.
Cafe Colonial, 3520 Stockton Blvd, Sacramento, CA
ghostplay will Join Introflirt (Oak) to celebrate the release of their new single!
Milk Bar, 1840 Haight Street, San Francisco
Starlite Lounge, 1517 21st Street, Sacramento
UPDATE: This will be a FREE show :) We are very excited to be playing with our good friends Cassette Idols and Ghost Color for our first Sacramento show of 2016! Cheers!
21+ FREEE!!!
Andy Hawk of 98 Rock Local Licks presents - 3 local bands, FREE admission.
9/12/2022:
I don't know that bands will often share album progress, but we thought it would be fun to share some of our progress as we continue. It also holds us accountable for getting this done. It's been nearly seven years since we released our ep 33, and we want to make good on finishing this new full-length album. 

After tracking in Sacramento, it was back to the studio in SF for more work on September 8th. We had a lot of work to do on vocals, and we made substantial progress thanks to Jason's hard work and awesome patience of Monte; it was a full 8-hour day of work. Vocals are a critical part of the process and can give a song direction when mixing!
We still have one more session to go, which will be sometime in November....after that, if all goes well, it's home free into the final steps of mixing, mastering, thinking about album artwork, etc.! It's a lot to take in, but we know it will be worth all the waiting. 
Don't forget, if you're in Sacramento, you can catch us and Fawns of Love supporting Desario. Helping to celebrate their new record release on September 30, 2022 at the Starlet room in Sacramento, CA. Click Here for Tickets! 
Here are some photos from the 9/8/2022 recording session at Ruminator Audio: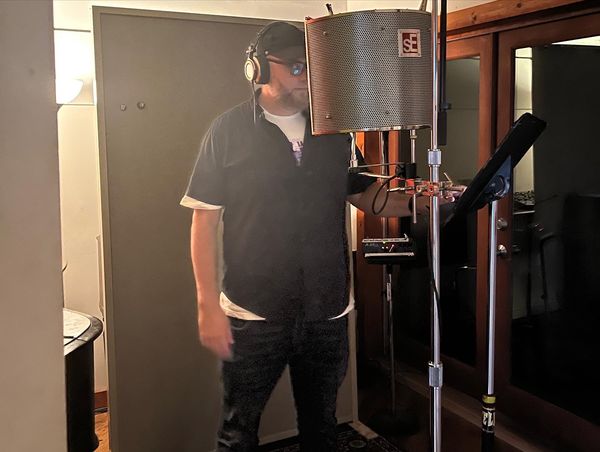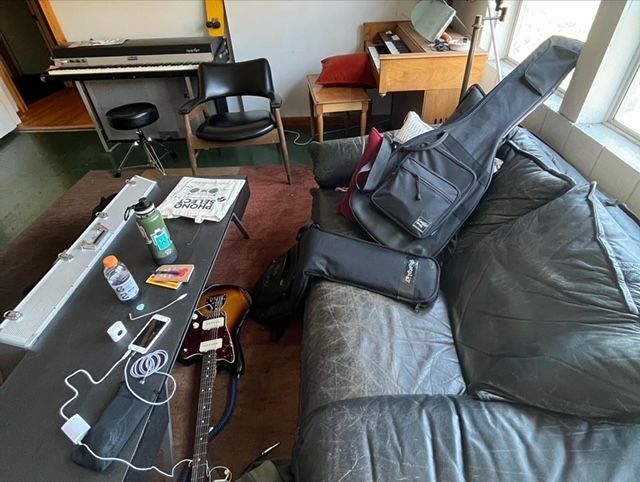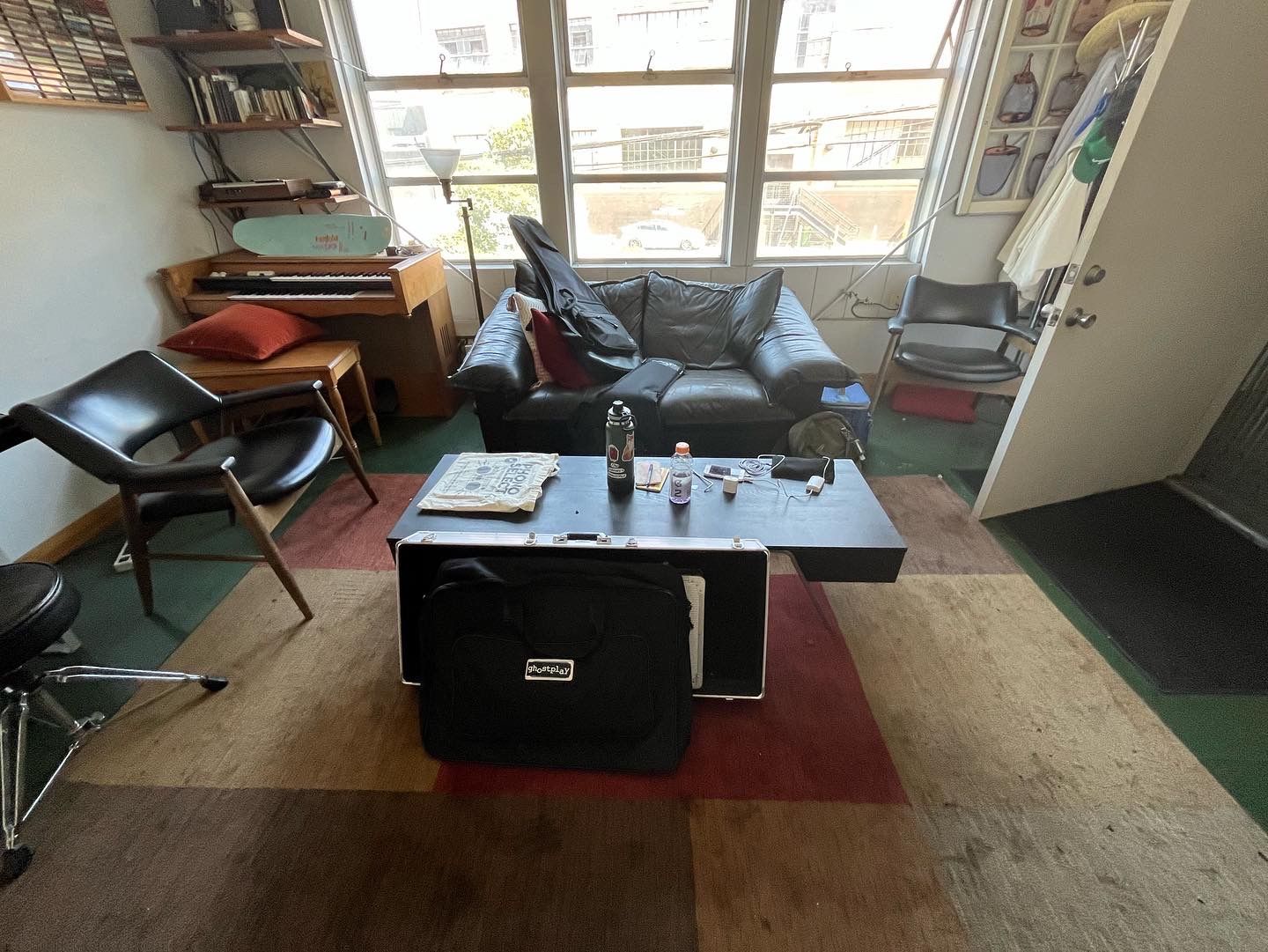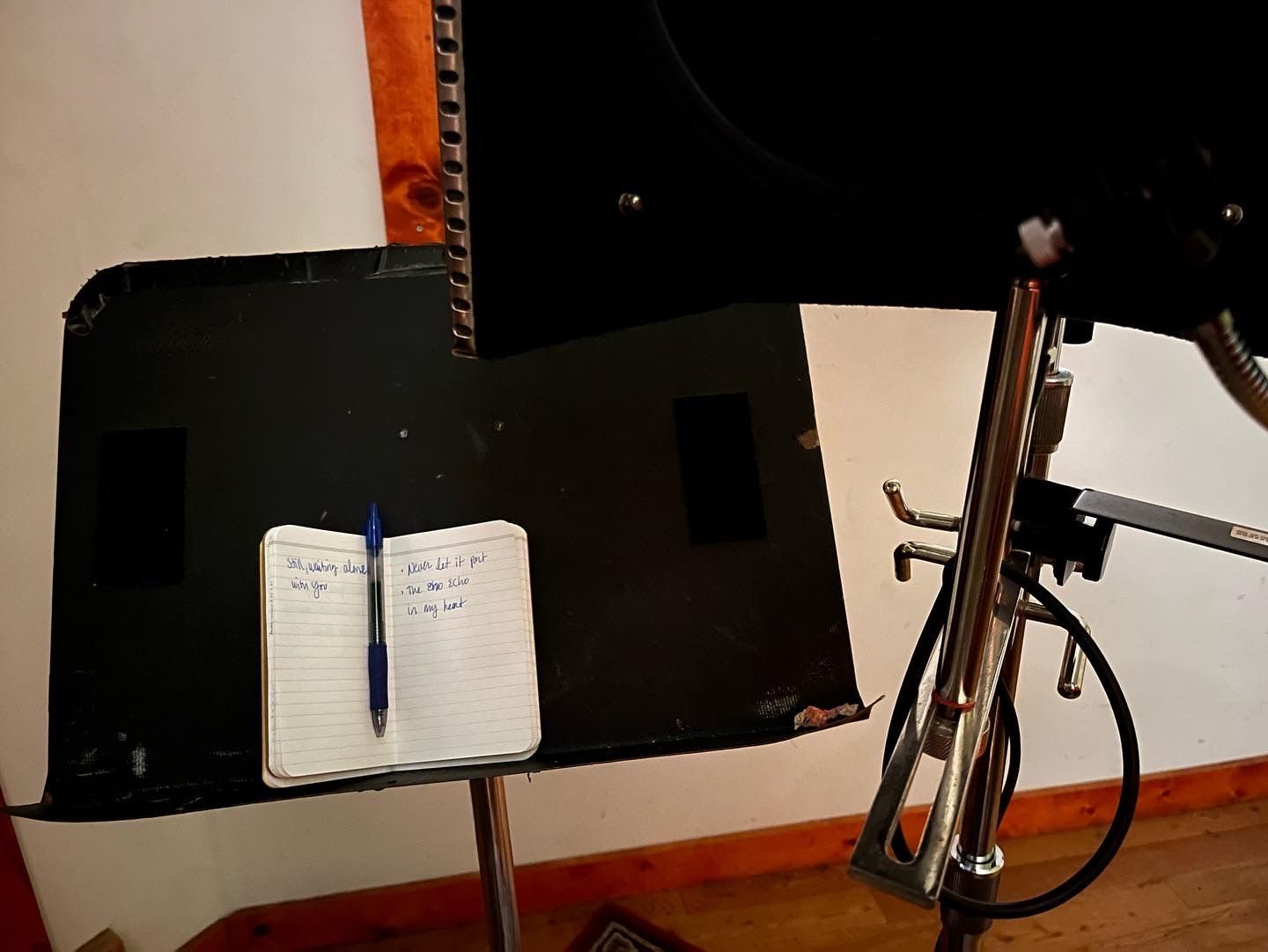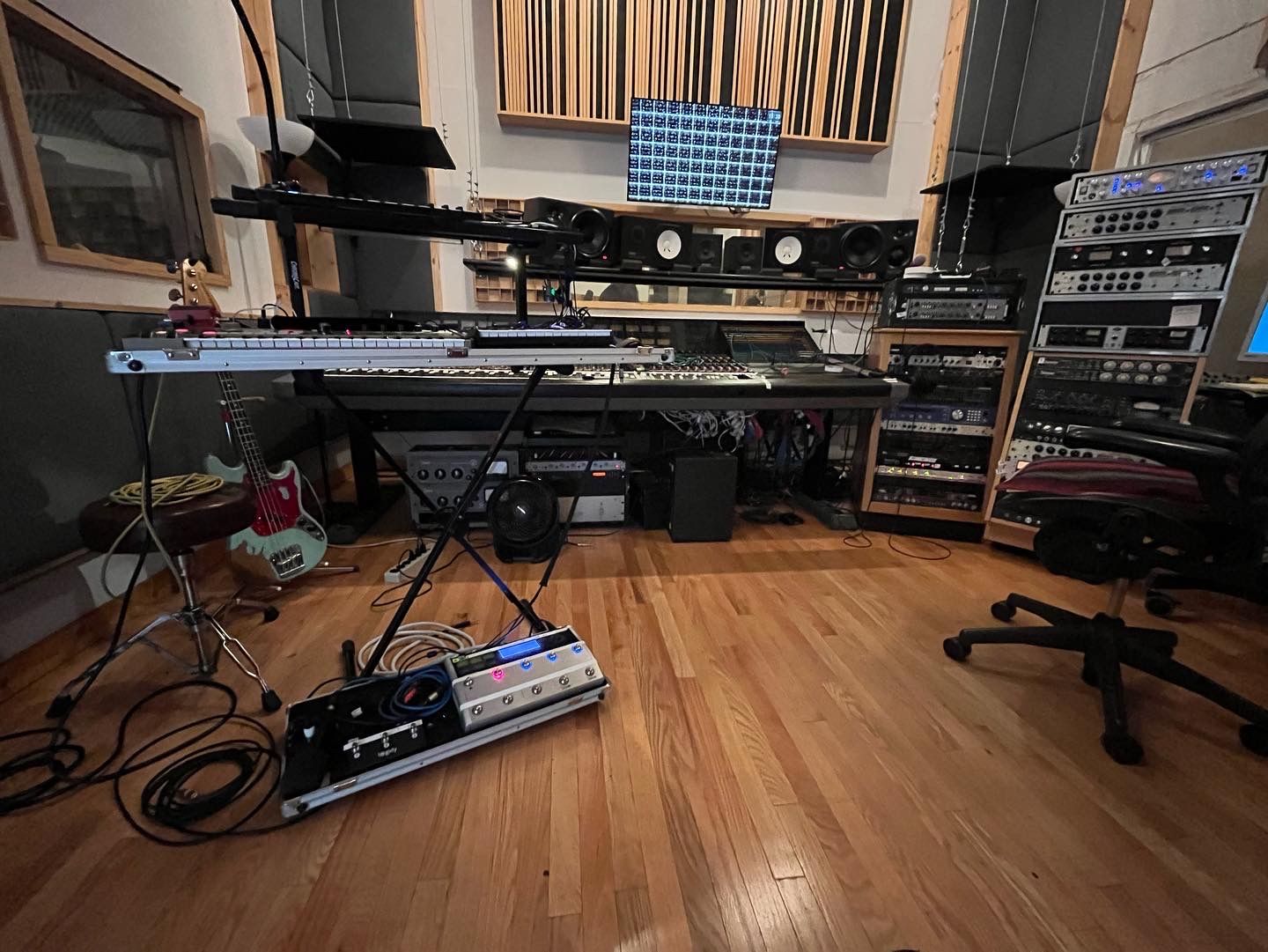 8/28/2022:
Recording continues. After a short delay we got into the studio with Patrick Hills at Earthtone studios to track 3 additional songs for the album. With these three songs tracked we now have enough material for a 10 song album. Patrick was fantastic to work with, he has a lot of patience and is super easy to work with. Our next steps are to listen to the new tracks and figure out what overdubs are needed, and we'll also start to focus more on vocals. In early September we will be in San Francisco working with Monte at Ruminator Audio to continue the mixing process. 
While there is still much more to be done, we have made a significant amount of progress and are excited for where these songs are heading! It feels really good to be back! 
In the meantime, you can catch us and Fawns of Love supporting Desario. We will be helping to celebrate their new record release on September 30, 2022 at the Starlet room in Sacramento, CA. Click Here for Tickets! 
Here are some photos from the 8/28/2022 recording session at Eathtone Studios: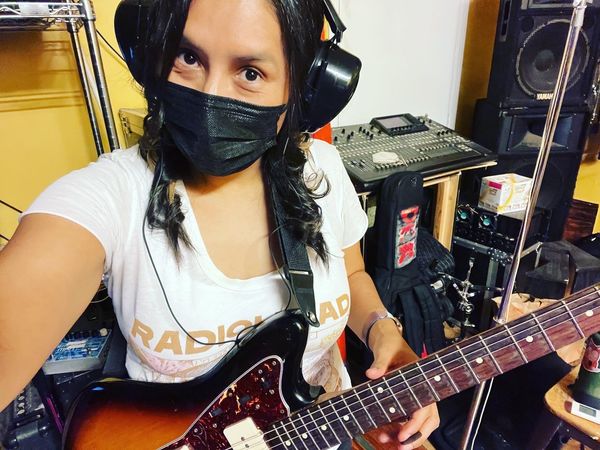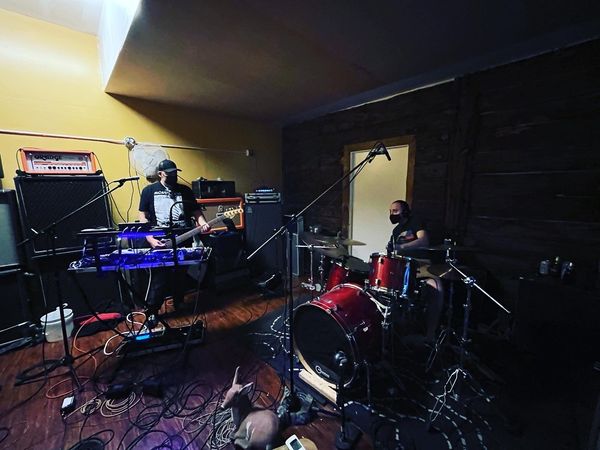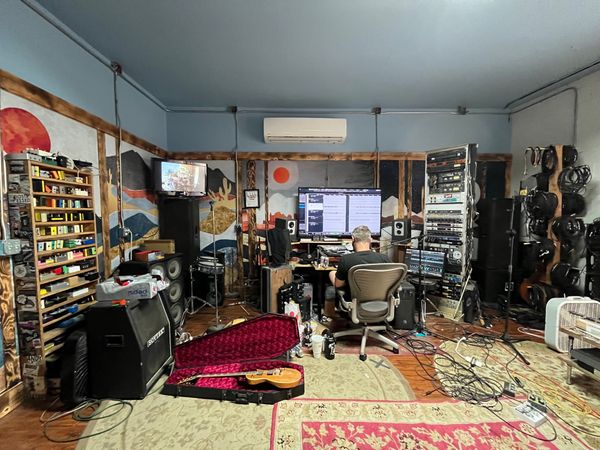 08/26/2022:
We are very excited to announce we will be playing a show with our good friends Desario, September 30th, 2022 at the Starlet Room in Sacramento, CA! Desario just released their fantastic new album 'Signal and Noise' and we are stoked to help them celebrate the release! Also on the bill are Fawns of Love, an excellent band from Bakersfield, CA. The show is ALL AGES, and advanced tickets are available on-line, just click the link below for more info: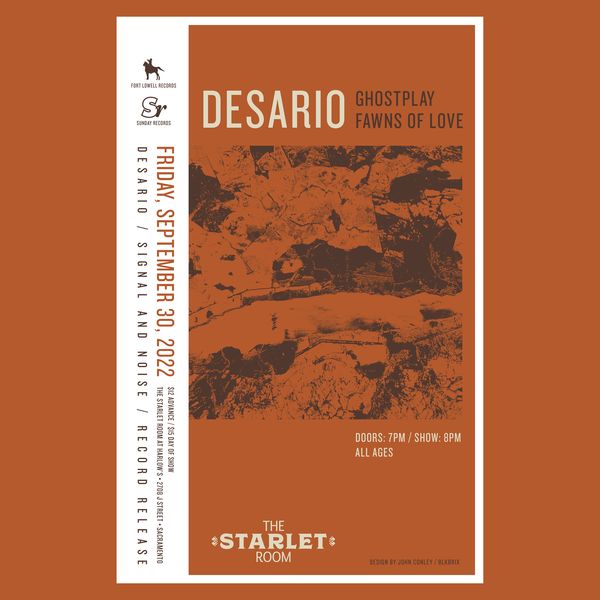 08/16/2022:
It's been nearly two years since we updated this site! It is a very happy update, as we are excited to share that we have been busy working on our first full-length album. We have enlisted the help of both Monte Vallier of Ruminator Audio and Patrick Hills of Earthtone Studios. These two people we very much admire when it comes to recording, and the current rough mixes sound amazing! We have six songs tracked and three more to go. Ultimately, we hope to end up with nine or ten songs. It has been a long journey, and we were never sure if these songs would ever get a proper release, but that dream will be a reality soon! Thanks to everyone who has supported us over the years. We are so stoked to have a full-length record in the works. In the meantime, we will be playing a show on September 30th in Sacramento, CA; more details to come. Cheers!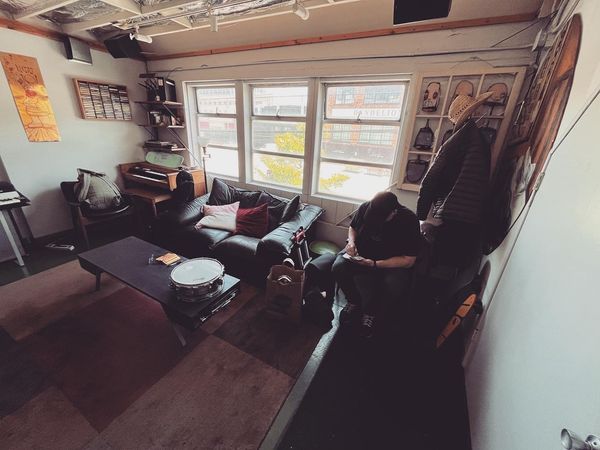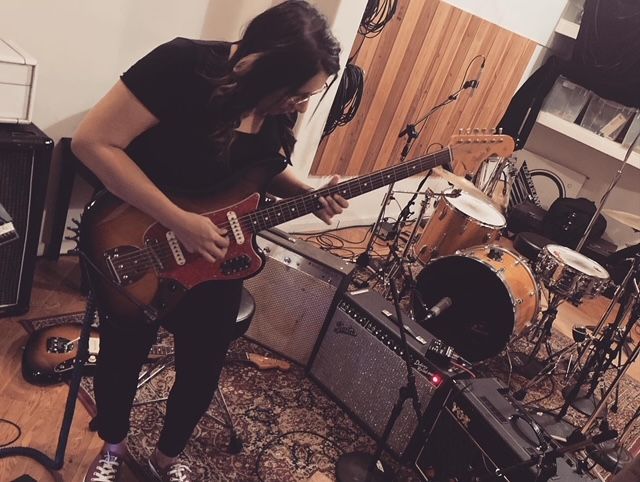 PLEASE VISIT THE 'NEWS' SECTION FOR PAST INFORMATION ABOUT ghostplay. 
4/9/2016:
ghostplay: live at The Milk Bar....

ghostplay performing "Z" live at The Milk Bar (S.F.) on 4/9/2016

 
10/19/2015:

Demo track 'Awkward' out now!!

Our Label Noise Loves Audio just released a special Cassette Store day compilation, and it includes our rare demo track 'Awkward'.
This track is a very early recording from when the band was just getting started. It is a glimpse into where we got our start, it is a very raw track which features electronic drums, and lead vocals by Leticia. Check it out now on Bandcamp, and buy the tape which features a ton of other great bands!!

https://noiselovesaudio.bandcamp.com/track/awkward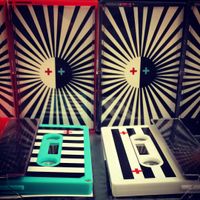 7/20/2015:

Physical copies now available for purchase via our label:
Noise Loves Audio:
http://www.noiselovesaudio.com/Noise_Loves_Audio/Whats_New.html

This ep was recorded, produced, and mixed by Monte Vallier of Ruminator Audio in San Francisco, CA.
Tracklisting:
Too Much
My Halo
New Monday
Science
Patience

For more press releases click here

For booking info: ghostplaymusic@gmail.com

Additional Links:
Facebook