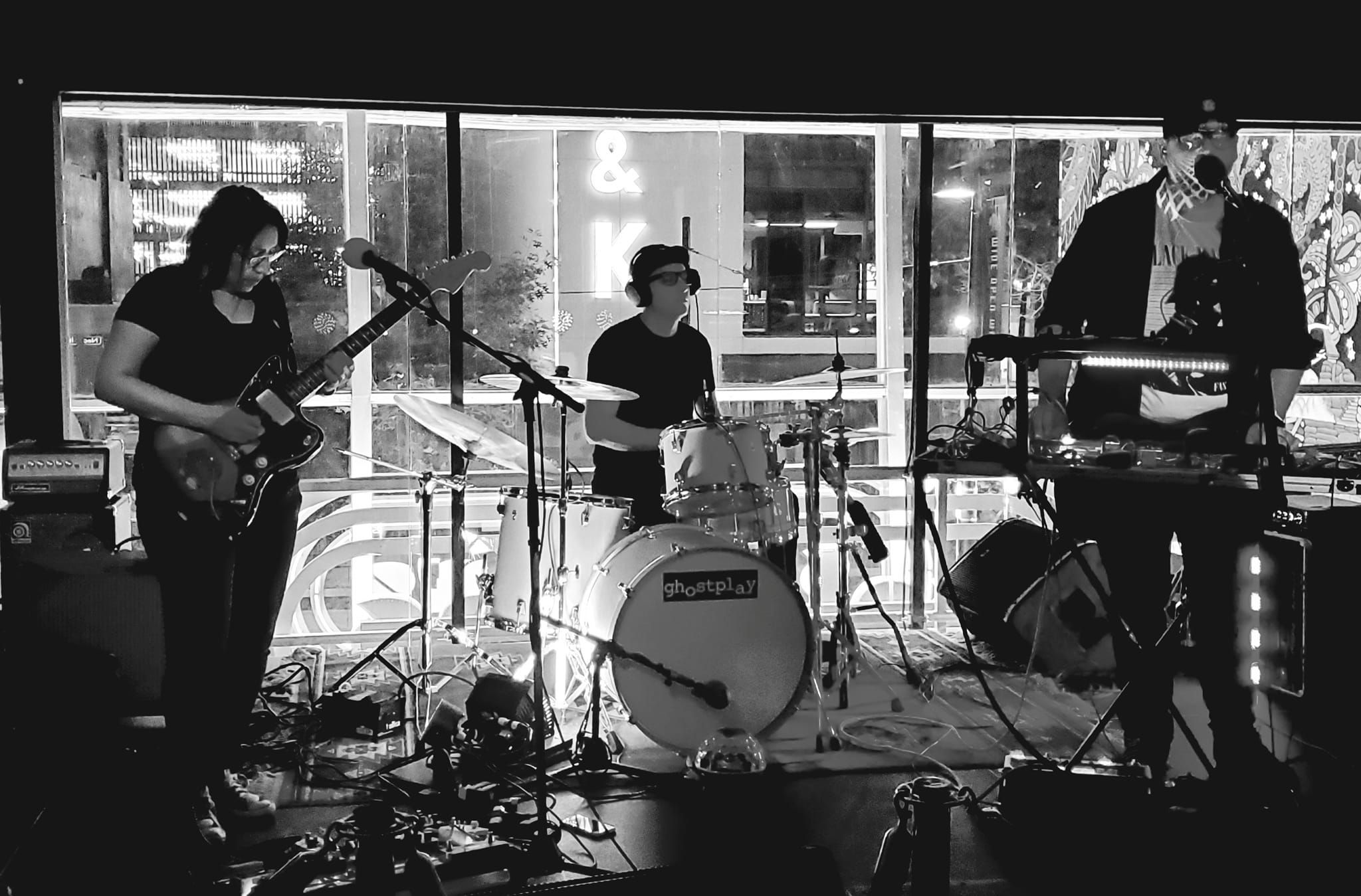 ghostplay an experimental ambient electronic rock band based out of Sacramento, CA .
Their songs feature a catchy playful lead guitar, a moving rhythm guitar, dancy rhythmic drums, each textured with dark, ambient vocals.
The band released their debut e.p. on July 10th, 2015 via Noise Loves Audio.  During 2014 they worked with producer/engineer Monte Vallier of Ruminator Audio in San Francisco, CA. Monte Vallier (former bassist of indie rock bands 'Swell' and 'Half Church') has also worked with other notable bands such as 'Weekend', 'Slowness', 'Vaniish', 'Wax Idols', 'Mall Walk' and 'Young Prisms'.
In 2022 ghostplay announced they are again working with Monte Vallier on their first full length album, which is expected to be released in 2023.