08/11/2019:
We had an amazing time at the Sacramento Bicycle Kitchen 2nd Saturday show! We got a lot of amazing feedback, thank you to everyone who came out to the show! Special thank you to Christiaan Havelaar for inviting us to play, we had a fantastic time! 
Did you miss this show?
Well DON'T SNOOZE and be sure to catch us at the Sacramento Popfest taking place at Old Ironsides on 8/06/2019! Its our only Sacramento show for September, advanced tickets are available now!
Plus, if you buy tickets in advanced, you'll receive a FREE a complimentary Sac Popfest mix cassette of exclusive tracks produced and released by http://Solidarityclubrecords.com ! We have included a very rare demo track for this release ONLY! We will not be including it anywhere else! 
Tickets are available here: https://www.eventbrite.com/e/sac-popfest-2019-tickets-63162245978?aff=ebdssbdestsearch
Cheers!!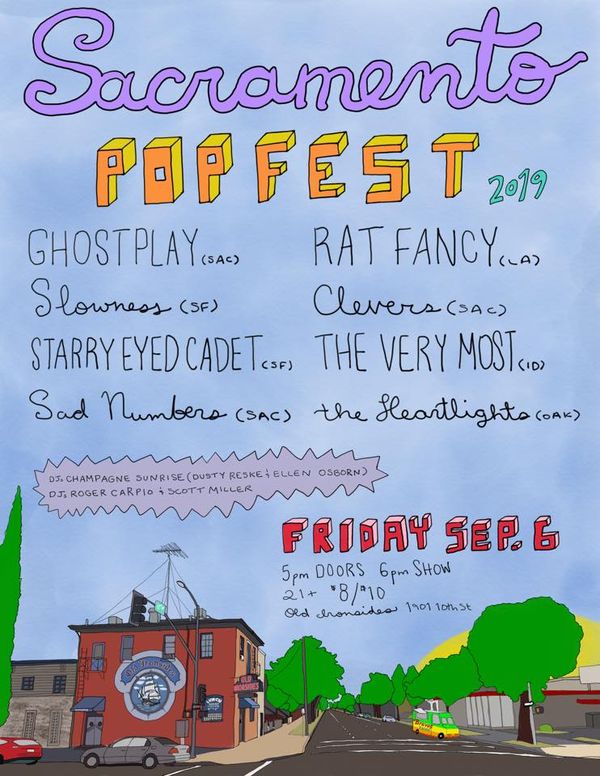 05/18/2019:
Wow! It certainly has been a loooonnnnggg time since we've posted here! There has been a lot going on in our world, and we are slowly getting back into live shows. We've been working with our amazing new drummer Kim (Ani Maul, Butch vs Femme, Slow Motion Dive) and are set to jump back into the music scene.
So, if you've been meaning to catch us, now is your chance! We've got 2 show coming up in June, and August...and in between we will be heading back into the studio with Earthtone Studios to work on putting out a new EP. 
Follow us on Facebook for more updates and news, cheers!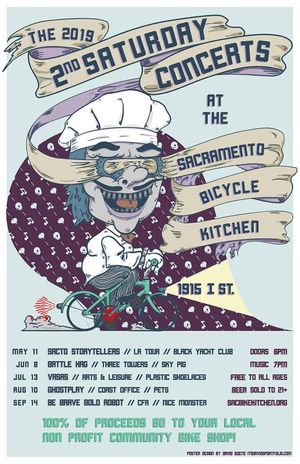 08/01/2016:

Just back from Nevada, time to take a break this month! We are continuing to write for our first full length album, we will be back in Sacramento on September 10th, along with Soft Science, and Buildings Breeding at the Bicycle Kitchen for Second Saturday festivities...plus its FREE! Have a nice August, see you next month!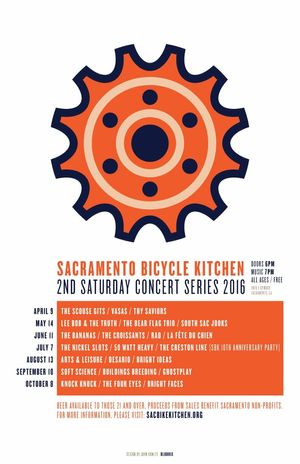 7/28/2016:

We play our first out of state show this Saturday, July 30th at Spectre Records in Reno, NV! We are very excited as this is also the record store owned by Noise Loves Audio, the label which released our debut EP '33'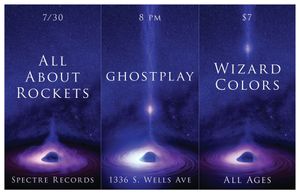 5/23/2016:

Aaron Carnes wrote some really kind words about us in one of our favorite blogs called The Bay Bridged! He included us on his list of '10 Sacramento bands to keep your eyes on'. There are so many amazing bands in Sacramento right now, we are so stoked to be included on this list! The link to the article is posted below, hope to see you at some of our up-coming shows.

10 Sacramento Bands to Keep your eyes on' - The Bay Bridged - Aaron Carnes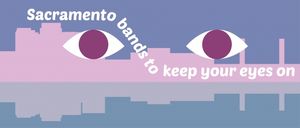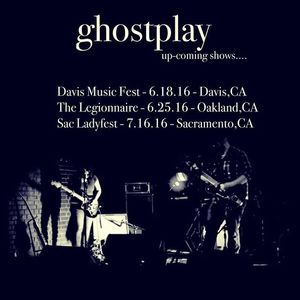 ghostplay performing "Z" live at The Milk Bar (S.F.) on 4/9/2016

10/19/2015:

Demo track 'Awkward' out now!!

Our Label Noise Loves Audio just released a special Cassette Store day compilation, and it includes our rare demo track 'Awkward'.
This track is a very early recording from when the band was just getting started. It is a glimpse into where we got our start, it is a very raw track which features electronic drums, and lead vocals by Leticia. Check it out now on Bandcamp, and buy the tape which features a ton of other great bands!!

https://noiselovesaudio.bandcamp.com/track/awkward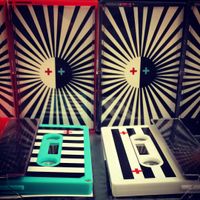 7/20/2015:
Physical copies now available for purchase via our label:
Noise Loves Audio:
http://www.noiselovesaudio.com/Noise_Loves_Audio/Whats_New.html

This ep was recorded, produced, and mixed by Monte Vallier of Ruminator Audio in San Francisco, CA.
Tracklisting:
Too Much
My Halo
New Monday
Science
Patience

For more press releases click here

For booking info: ghostplaymusic@gmail.com

Additional Links:
Facebook